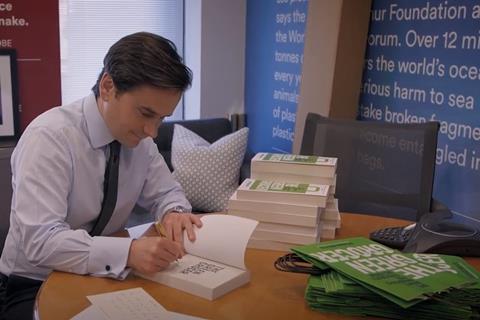 Richard Walker has worked at Iceland for less than a decade, yet the mark he has made on the business and industry in that time is indelible.
His book, The Green Grocer (out 1 April), follows him from his first day as a shelf stacker, self-conscious about being the chairman's son, to battling the challenges of the pandemic from the top. Along the way, it sets out his vision for better business and a better world.
The reader learns how listed businesses place too much emphasis on making profits for shareholders above all else, unlike privately owned Iceland. And how, to address climate change, we must move to an approach factoring in all stakeholders, not just those "who can afford to shop at Marks & Spencer or Waitrose".
Walker's hope is to offer "practical help, guidance or inspiration" to any business or citizen who believes "our best days are ahead". It's a big remit, and sees him expound on a broad spectrum of society's ills, offering opinions on everything from Norway's 'dugnad' tradition to the inadequacy of GDP as a measure of a nation's health, and there's a whole chapter of recommendations for government.
It's to be expected that the book extols the virtues of Iceland but the premise of a 'Green' Grocer (including a section on "The Walker Family Sustainability Plan"), skates on thin ice at times.
That said, whether you are interested in Walker, the supermarket he works for, or his advice on how your business and the world can become greener and fairer, you will find something in it.