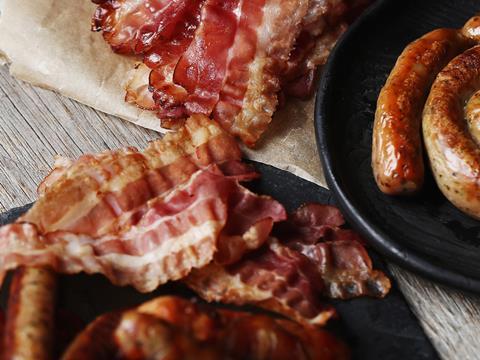 Billed as a show about two beardy former ad executives hunting down 'over the top' meals 'your children love to eat' I was expecting The Grill Dads (Food Network, 10 July, 9pm) to feature some kind of chicken nugget/unicorn cereal/Happy Meal-esque extravaganza. Perhaps a PG romp around restaurants with giant soft play areas and Disney characters among the waiting staff.

What I wasn't expecting was for US presenters Mark Anderson and Ryan Fey to tuck into a monstrous bacon-fried chicken sandwich made up of buttermilk-marinaded fillets coated in bacon 'dredge', drenched in bacon mayo and topped off with three rashers. All washed down with a couple of deep-fried bacon mac and cheese balls. Feed that to your kids and neighbours will be on to social services before you can say 'obesity crisis'.

The same goes for the 2,835 combinations of fries, salts and sauce on offer at Portland's Boise Fry Company, where the pair sprinkled vanilla salt on sweet potato fries dipped into blueberry ketchup before taking on a towering poutine of french fries drenched in bison gravy and cheese curds, a dish surely so calorific it should carry an 18 certificate.

Then there was the seemingly unassuming grilled cheese van, where owners had mastered the double grilled cheese sandwich burger, on to which they applied butter with paintbrushes. These are "flavours from your childhood" the grinning duo pointed out. An observation that left me rethinking the pitifully mediocre foods I wasted my childish dreams on.