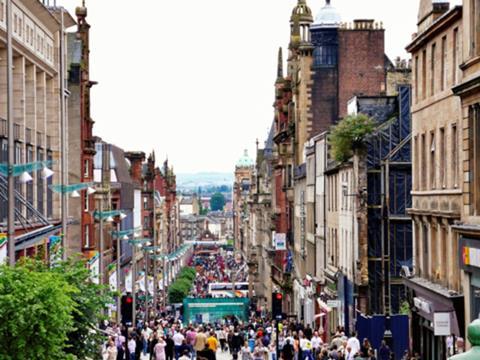 Paying tax is painful for us all, but for small businesses struggling to survive on ailing high streets the cut can be particularly deep. So confronted with claims from presenter Heydon Prowse that Amazon paid just 0.02% corporation tax in 2015, or the pathetic £5,000 stumped up by Facebook, the small business owners of Crickhowell were fuming in The Town That Took on the Taxman (BBC2, 9pm, 20 January). The Welsh town might seem an unlikely platform for a tax revolution but with its staunchly independent high street it was the perfect place to illustrate this maddening tax gap.

We saw a delegate from the town travel to tax haven the Isle of Man, where only 90,000 residents live alongside 30,000 registered companies. Setting up their own took one meeting, a few hundred pounds and a brainstorm to develop the 'Fair Tax Town' brand.

Then it was off to the Netherlands for a "Dutch sandwich" - a loophole that allows companies registered in Holland to move cash to these tax havens at no cost. Facebook even boasts "a double Irish with a Dutch sandwich", according to Prowse. It all looked simple. But will it work?

That remains to be seen. A credible threat to the taxman takes millions, maybe billions, so Crickhowell will need to bring more angry towns on board. The end goal shouldn't be shipping our towns offshore, though. Provocative shows like this should start meaningful change at HMRC to claw back cash from greedy corporates.

Paying tax might hurt, but we all know it's necessary to take our fair share of pain.