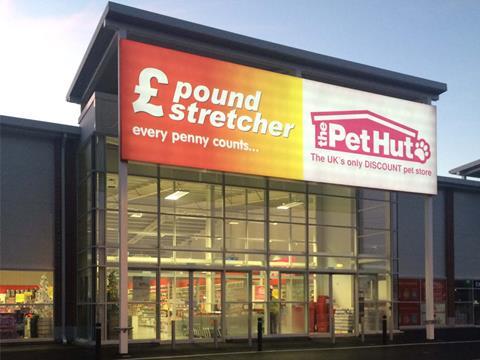 "The reason we hire people is to tell us what to do," said Steve Jobs.

Based on the first episode of three-part series Saving Poundstretcher (Channel 4, August 6, 9pm), it's not a mantra owner Aziz Tayub lives by. Chris Edwards, who founded Poundworld in 1974 before selling it in 2015, is brought in as CEO to revive his one-time rival's fortunes.

He visits Poundstretcher's Bolton store to find paint hanging from the ceiling and gaffer tape criss-crossing the floor. At London's Kentish Town store, products lie strewn behind windows, visible from the street. Price changes are bizarrely displayed by taping paper signs to the outside of windows instead of altering the posters behind them.
Needless to say, there are in-store improvements to be made. Bestsellers can be put in more prominent positions. Empty voids can be filled. Signs can be turned round the right way. Stock can be organised less as though it fell from the sky. But Tayub, who is also head buyer, seems too focused on value without regard to customer appetite. Obscure snacks fill shelves because they were cheap, but are not selling and due to go off. When Edwards raises it, Tayub is unmoved: "If we put it under the nose of the customer, that customer will 100% buy it."

He later sets an ambitious 10% like-for-like sales growth target for the quarter, telling a daunted Edwards there's "no reason" he can't deliver it. Isn't there?

Of course, we know Edwards lasted only six months at Poundstretcher. We are beginning to understand why.