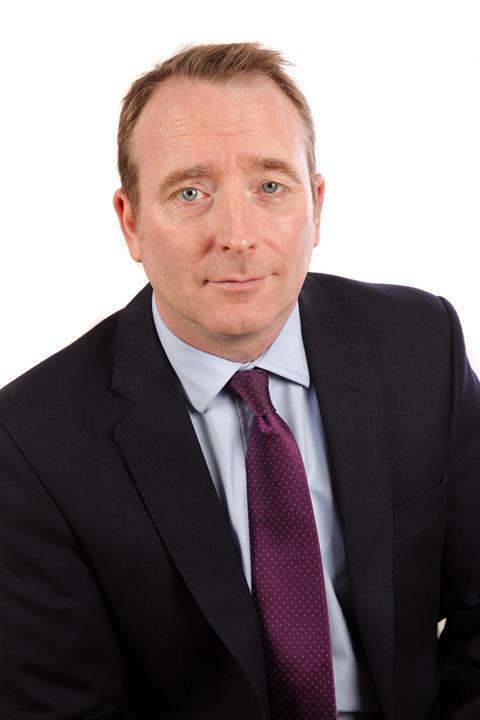 This article is part of our digital feature on dairy.
Dairy co-op First Milk has endured a challenging 18 months, as a slump in global demand for dairy products contributed to serious cashflow problems for the business and its farmer members.
These problems have seen it significantly reduce the price it pays farmers for their milk, delay payments in January for two weeks, and introduce a new A&B pricing formula later that month.
Since taking over as CEO in March, former Mars Petcare MD Mike Gallacher has begun an internal review of the business, kickstarting a dramatic 'turnaround plan', based on cost (and job) cutting and an overhaul of its milk price formulas.
In his first major interview since taking over at the helm of First Milk, Gallacher explains how he plans to turn the business around, and what the future holds for the dairy industry.
Why do you think First Milk has fared the worst out of the major dairy processors during the recent period of volatility?
We've had a rollercoaster market and a business model that's exposed us more than others to global commodities. But clearly some of our issues in the recent past have been home-grown, in terms of paying out more than we earn and the poor performance of some of our subsidiaries.
What are you doing to convince your members that First Milk is worth sticking with, now you're in charge?
It's very early days for me. We agreed a turnaround plan with the Board in early May and since then I have taken the opportunity to brief more than half of our members personally at 'town hall' meetings across the country. I have been very open about the challenges and in turn the members are clearly disappointed about our performance. Having seen our plans, the overwhelming message from the members is 'good … now get on with it'. In terms of style, my experience of this type of situation is that you need to move fast and be very transparent. Don't expect me to overpromise, we are going to make progress through hard work week by week, month by month.
What are you doing to help your members cope with market volatility?
It's been quite a transformation over the last 12 months with returns from global dairy markets declining by around 50%. I understand that this is our third market cycle since 2007, with the peaks getting higher and the troughs getting lower. The independent market information that we provide on trends through our regular communication channels is valuable for farmers, as is our B milk price that tracks short term market returns, giving members more clarity on future milk returns.
What kind of efficiencies can be made across the business? And what plans do you have to add more value to your proposition?
I guess what we are doing is not rocket science in that we need to be more efficient in how we serve our customers and members. We are cracking on with that, albeit the number of job losses is hard on the great people we have in the business. In terms of adding value, I think it best to allow our actions to speak for us. A key enabler is the setting up of business units/category teams that will drive a level of focus and accountability across the group.
What's the biggest mistake First Milk has made in recent years?
I don't think it's helpful for me to talk in terms of mistakes made in the past. My complete focus is on the future and getting everyone behind providing the best service for our customers and best result for our members. Our Chairman, Sir Jim Paice, has announced an independent review that will formally capture any lessons from the last couple of years and we will act on the recommendations from that review.
What will you do with the findings of the review?
We expect to act on them. First Milk is a co-op with strong democratic foundations and the recommendations will be shared with the members.
You are new to the UK dairy industry: from what you've seen to date, what are the sector's biggest challenges and opportunities?
Two months into the dairy category and I am in receive mode rather that send mode. Ask me that again in a year.