This article is part of our 2016 Dairy digital feature.
Dairy is having a tough time right now. Value is being stripped from the market, farmers are protesting as a result and the market is crowded. So, how can we inject some excitement and value back into a market? We've teamed up with creative agency RPM to find out. Here's what they came up with…
Hump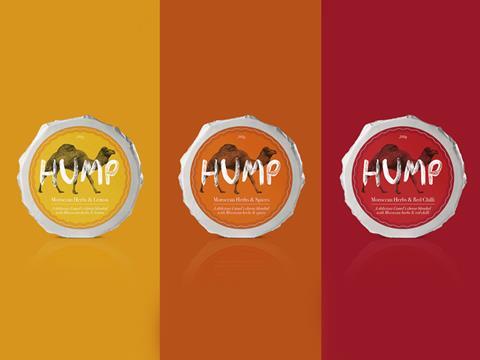 Fancy a Hump? We're talking camel cheese, here. In a market dominated by cows, goats and sheep, such an innovative and unusual product is well-placed to stand out, believes RPM.
"Camel's cheese is a really interesting product that hasn't really been seen before in the UK, so would definitely make shoppers look twice at it," says Stuart Thompson, RPM creative innovation manager. "It also has loads of health benefits compared with regular cows milk – for example it has much lower fat levels and slightly higher protein levels as well."
One for adventurous foodies, he suggests, Hump would make an impressive addition to a cheese board or salad, thanks to its flavour complemented by Moroccan herbs in a nod to its origins. The packaging would help with this as well – the bright colours standing out in aisles "dominated by white packaging".
Hump would appeal to the green brigade as well. "Camels are very adept at producing milk to make cheese in the environments they are used to living in so it means you can use environments and spaces that are completely dead to any other livestock to create high quality products without the need for irrigation or destroy local wildlife and so on," Thompson adds. "It's a win-win."
Cow Milk Co.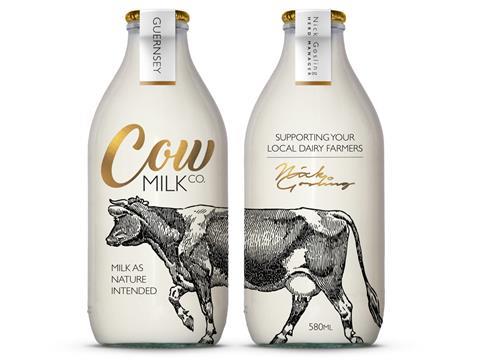 It's no secret that milk prices are under immense pressure right now – it's a commoditised market, sold in bulk and used as a loss leader by supermarkets. Cow Milk (yes that's what it's called) wants to change that.
"Some may say that's one of the dumbest names ever but that's where the milk comes from," says Thompson. "Supermarket own-label milk comes in generic white containers, the labels don't have anything to do with farming or cows, and it's just completely desensitised from the animal and place where it is produced. We've been completely removed from that entire process. The idea with Cow Milk is to put shoppers back into that process and to show them it's from people who care, from animals that are well looked after, and that they're giving you a natural product that is delicious and good for you."
Guernsey cows produce some of the finest milk in the UK, Thompson claims, adding a premium to the product, which is higher in protein, omega-3 and vitamins. Plus, Cow Milk is processed to the bare minimum, maintaining its natural richness, creaminess and flavour. Not only does the packaging highlight its premium origins but it's sprinkled with nostalgia thanks to the pint glass bottles with gold tops.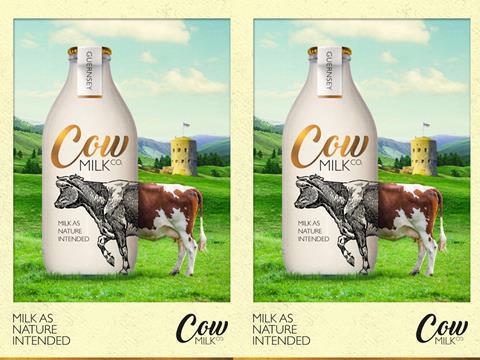 "Farmers lose quite a lot for every litre they produce so we'd be looking to charge perhaps a pound a bottle. We know that's a lot to charge for a pint of milk but if you're getting that level of quality and see where the value is going – to the farmers who produced the milk – it's worth it."
At more than double current prices it's not going to challenge everyday milk purchases, but Thompson argues it could gain traction with foodies, in particular millennials. "Twenty five per cent of millennials say they are foodies and you see a lot of it already in whisky, gin and craft beer – everybody wants to know who has brewed it, with what hops and where it is from," he says. "This trickles down across grocery so there is no reason why people wouldn't become interested in the origins of it."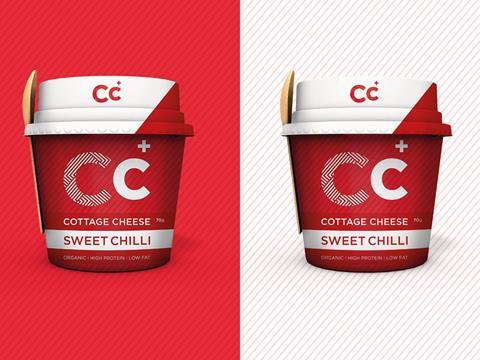 The Grocer has long championed cottage cheese – our first Creative Challenge back in the 2011 edition of The Dairymen saw us give this unbranded, uninspiring and unloved product a makeover. Things have moved on since then, and RPM has taken it one step further, tapping its health credentials by making it a fuel for on-the-go lifestyles with CC+.
CC+ is a customisable pot with cottage cheese underneath and a variety of toppings to pour into it, such as sweet chilli sauce, honey, pineapple, nuts, herbs and spices. "It's for people who are focused on fitness and nutrition – we're not talking about hardcore bodybuilders and gym bunnies," Thompson says. "On-the-go quality nutrition is quite a difficult thing to come by so we want to give people a product that is delicious and keeps in line with what they want to do to keep up their fitness and nutrition regime. Cottage cheese fits the bill perfectly."
Next article - Global NPD: Can a dairy drink really make you beautiful?
Previous article - Booths buyer: Dairy is now 'key footfall driver in price war'
In association with: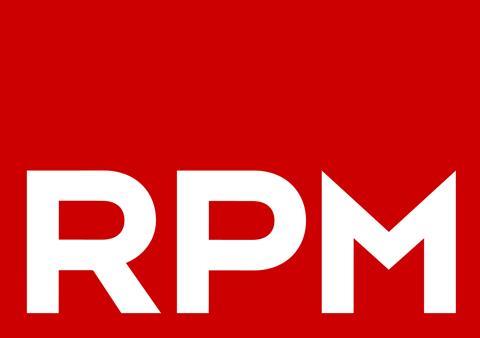 RPM creates ideas people want to spend time with. We're an independent creative agency who believes in purposeful brand experiences that change consumer and shopper behaviour. We have been doing this since 1993. We believe that as humans, we trust people who do what they say, and it's no different when building brands. Brand actions create consistent experiences, whatever the channel; and consistent brand experiences gain greater cut-through. We create brand experiences in the channels that are in closest contact with consumers: live, retail and digital. You'll find us to be 150 action orientated, money where your mouth is, kind of people.