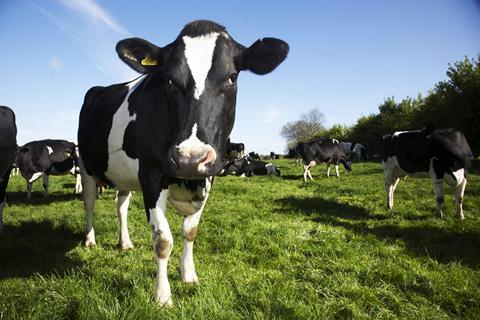 The cavernous Church House venue next to Westminster Abbey, home to this week's GCA conference, is so imposing that it could have comfortably fitted in a few hundred more delegates on top of the 200 or so that did turn up.
In fact, it's a pity that some of the 7,000 or so suppliers who failed to fill in the adjudicator's annual survey hadn't joined the throng to make their views known.
As it was, there was a slightly funereal atmosphere to proceedings, as teams of lawyers (mostly) came to give worship to Christine Tacon and her efforts to sort out the sins of our top 10 supermarkets.
However, one group that desperately wants to be in the room appears to be unwelcome.
One of the big revelations at the event came from the Competition and Mergers Authority (CMA) which made it clear that calls for the expansion of Tacon's role to cover indirect producers, made most vocally by MPs on behalf of dairy farmers, would take years to result in any meaningful action.
The CMA, it emerged, would have to launch a full investigation into alleged practices of suppliers to be able to realise these powers, and the appetite for such an investigation appears virtually non-existent.
Of course, MPs could still force the issue by resorting to regulation, but given the Conservative distaste for all things red tape that appears highly unlikely.
One person who will be relieved is Tacon herself, who has repeatedly said that she believes she has enough on her plate as it is keeping the likes of Tesco in check, which is a fair point considering her role is part-time and she has just six staff.
Where this leaves dairy farmers and their ilk is another matter, and they will not be happy that the authorities already appear to be rowing back on the issue, less than six months after the PM promised action.
Speaking with the row over milk prices at its height, Cameron's words were fairly specific.
"Specifically on the Groceries Code Adjudicator, something we have established, it is time to make sure that that organisation has the power, if necessary, to levy fines so that it can get its will obeyed," he said.
"I also think it is time to look at whether there are ways in which its remit can be extended to make sure it looks at more of this vital industry."
The tune seemed to have changed by last night, however, when farming minister George Eustice effectively told the audience at the Dairy UK conference that they would be better off making the most of the current Code by improving training practices among direct suppliers, rather than calling for it to be expanded.
Eustice, whilst admitting the government was "under quite a lot of pressure" to extend the GCA remit, echoed Tacon's call for suppliers that are covered by the Code to undergo training, with the aim of matching the buyers who are drilled in its small print by retailers.
The minister too has a point, in that the more retailers clean up their act, the happier suppliers will be.
But the language, nevertheless, was very different to Cameron's attention grabbing pledge. No doubt dairy farmers, and perhaps others besides, will be less than happy.