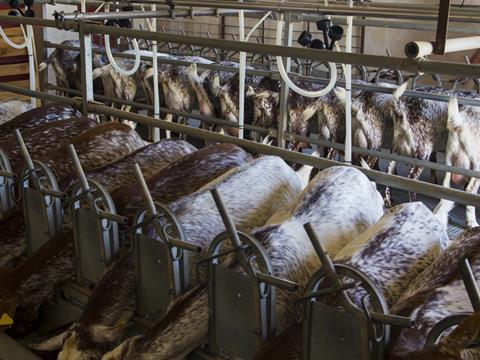 The UK goats milk ­industry is facing a "meltdown" as a result of serious oversupply, ­producers are warning.

The sector had faced oversupply problems for the past year, processors told The Grocer, with young herds expanding and flooding the market.

Arla said earlier this month it would be exiting the goats milk industry, with its nine suppliers losing their contracts. Days later, Abergavenny Fine Foods terminated contracts with four of its 15 suppliers.

In the wake of the terminations, the Milking Goat Association called for greater self-regulation within the industry. "Those considering entering goats milk supply need to be very mindful of this oversupply situation, and think very carefully before diversifying and investing at this difficult time," it said in a statement.

Dairy market analyst Ian Potter said the crisis "eclipses anything seen with cows milk" as Arla had chosen to exit the market altogether rather than trim its supplier base. He added supply and demand were "seriously out of kilter", costing processors dearly.

Oversupply situations have previously caused goats milk prices to plummet, as seen with the cows milk industry in 2016. However, the action taken by Arla and Abergavenny may have prevented devaluation of goats milk, said Sam Kelly, secretary of the MGA and MD of Kelly Farm Consulting.

Delamere Dairy MD Ed Salt has committed to taking on some of suppliers who lost contracts in the shake-ups as the brand looks to expand its export capacity.