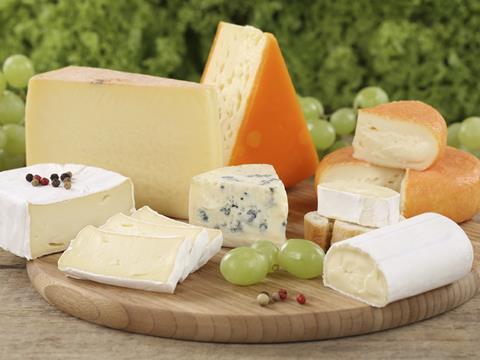 Dairy UK has absorbed cheese industry body the British Cheese Board (BCB) into its corporate structure.
The BCB will be funded by cheesemakers, dairy processors and dairy co-operatives as an "integral part" of the organisation, said a spokeswoman, with the new structure "enabling the industry to strengthen the promotion of cheese products". However, the BCB will retain its individual brand identity.
The agreement will marry the BCB's promotional expertise with Dairy UK's lobbying, technical and nutritional knowledge, added the spokeswoman, and will see the launch of three new campaigns this year under the banner of 'Cheese Makes a Difference' – a reflection of the industry's overarching Dairy Makes a Difference initiative.
"We have a great story to tell in the UK about British cheeses and no effort will be spared in telling that story," said Dairy UK CEO Judith Bryans.
"In addition to conventional media, we will be revamping the BCB's social media channels and using these to maximum effect," she added.
BCB secretary Nigel White will remain with the organisation as a consultant, said the Dairy UK spokesman, while the BCB had "done a tremendous job in highlighting the benefits of our great British cheeses", added Bryans.
"Its incorporation within Dairy UK shows the industry's commitment to intensifying our communications on the tremendous, versatility, taste, and underlying nutritional value of British cheese," she said.