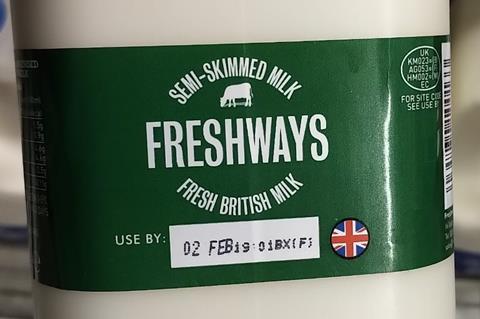 The merger between milk processors Freshways and Medina Dairy looks to be one step closer, after the Competition & Markets Authority revoked an enforcement order linked to the deal.
The CMA started investigating the long-awaited merger of the two mid-market milk processors last summer before moving to a formal phase one investigation at the start of February, citing concerns the deal could lead to a "substantial lessening of competition".
This week, the regulator said it was "continuing to conduct its assessment of the transaction" and had not yet decided whether the merger would hinder competition.
Nevertheless, it considered "based on the evidence it has received", it was now "appropriate to revoke the initial enforcement order" – which was issued in August, restricted integration between the two businesses and involved the appointment of monitoring trustee.
A spokesman for Medina Holdings described the revocation as "very encouraging" but stressed the CMA had not yet taken a final decision on the proposed merger.
"The final deadline is the 30 March 2022, so we are now entering the latter stages of the process," he added.
The completion of a deal between the two businesses would create a combined operation called Medina Freshways Ltd, with a combined turnover of about £400m, employing 1,000 staff and processing in the region of 500 million litres of British milk a year.
Speaking following the initial announcement of the deal last July, the two companies said the merger would "create the basis for a viable, long-term, fresh liquid milk business", and an outfit "with the requisite scale and agility to compete with the two large players which dominate the dairy sector in the UK".