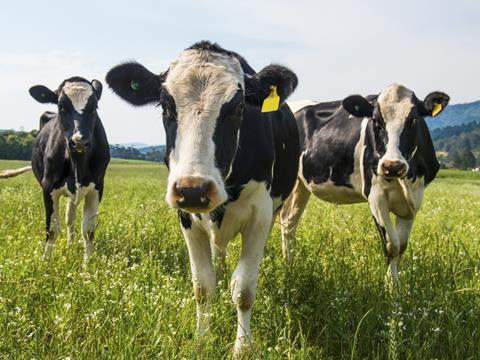 Hundreds of cash-strapped dairy farmers look set to miss out on the government's flagship coronavirus dairy recovery fund, due to a change in Defra's qualifying criteria.
Confirmation of the £10,000 fund for farmers affected by the collapse of the foodservice sector was largely welcomed by industry leaders last month. It followed intense lobbying for a bailout package, and came against a background of price cuts, payment deferrals and farmers pouring away unwanted milk.
Defra's initial announcement on 6 May stated farmers who had lost more than 25% of their income in April and May would be eligible for the funding. But when farming minister Victoria Prentis announced further details last week, the criteria had changed, meaning only farmers who had experienced a 25% drop in milk price would qualify.
The fund is due to start paying out on 18 June, but in its current state many farmers who had "acted responsibly and listened to their processors" to rein in milk production "could potentially fall through the safety net", warned NFU dairy board chairman Michael Oakes.
Farmers on so-called A/B milk contracts would be among those hardest hit, Oakes suggested. On these contracts, the 'B' portion was based on average market prices and pays out on excess volumes delivered.
Those who will have reduced production of excess milk "will have taken a bigger hit on their income but potentially won't have lost 25% of their milk price", Oakes added, despite arguably assisting the wider sector by reducing production and helping avoid an expected worsening of its oversupply crisis through the spring flush period.
"We're hoping Defra will come back with something that's a bit more amenable to these farmers get the support they need," Oakes said.
Defra did not answer The Grocer's question on whether it would reconsider the criteria. However, a spokesman said it would "continue to monitor the impact of the crisis on all dairy producers".