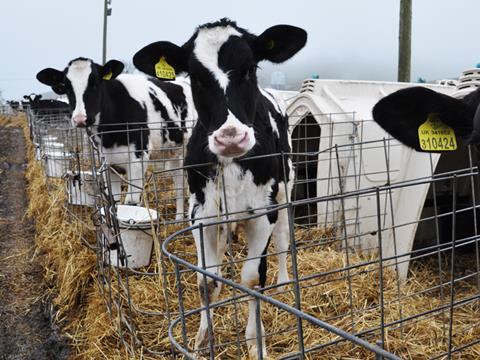 Happy World Plant Milk Day, everyone!
It might not be as catchy as National Burger Day on Thursday, or my favourite, Beer Day on 15 June, but today's inaugural World Plant Milk Day is hugely important as it highlights just how much of a challenge the dairy sector now faces from an increasingly vocal vegan lobby.
Back in April, I wrote an article asking how the dairy sector could fend off the latest round of 'dairy is scary' slurs after a scathing Guardian opinion piece highlighted the perceived evils perpetrated by the industry, and since then that anti-dairy lobby has become even further emboldened.
Protestors turned up at June's Dairy UK annual dinner in London, and they have kept up a stream of anti-dairy rhetoric on social media, so it's no surprise to see another bout of dairy bashing today.
'The first ever World Plant Milk Day ushers in the start of a new post-milk era in which everyone makes healthier, more compassionate food choices,' said a press release publicising the day of action, before adding: 'All the signs indicate that dairy is in terminal decline.'
Strong stuff, but the dairy sector has hit back with its own campaign, #ProudOfDairy, while the NFU and other industry bodies have been busy supplying members with factsheets and information about how to counter criticism from the vegan lobby.
Unfortunately for those using #ProudOfDairy, however, vegans appear to have hijacked the hashtag, using it to show pictures of dead cows and various anti-dairy messages.
And a quick look at some of the vitriol on Twitter today shows just how entrenched both sides now are in this argument.
Let's take over twitter on Tuesday 22nd August for 'World Plant Milk Day'. Watch And retweet#worldplantmilkdayhttps://t.co/g1oJZNyepd pic.twitter.com/xBUHMKDmu8

— Dawn of the Vegan Ⓥ (@DawnoftheVegan) August 20, 2017
Indeed, some campaigners are already resorting to misinformation to get their opinion across (such as the ridiculous claim your risk of dying 'from all causes' increases by 15% for every glass of cow's milk drunk per day).
The NFU suggests the campaign's use of the word 'milk' may also fall foul of regulators, noting a recent European Court of Justice ruling, which "made it clear that the words 'milk, cream, butter, cheese or yoghurt' can only be used to market and advertise dairy products and not plant-based products".
But despite its bullishness, I can't help feeling the dairy sector is playing catch-up, and needs to formulate a clear strategy for how to tackle this growing threat, and quickly.