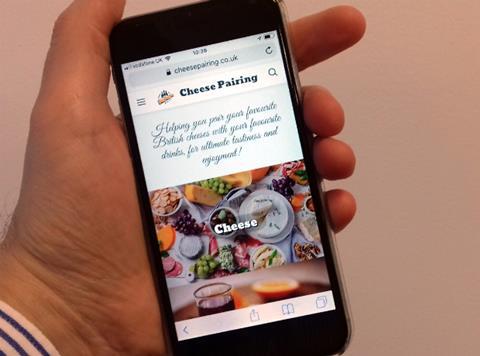 People will be able to match their drinks with a host of cheeses this Christmas after Dairy UK launched a consumer-facing mobile app that pairs cheese with whisky and port recommendations.
The free-to-download Cheese Pairing app, which launched this week, features 50 different UK cheeses to choose from, along with cheeseboard tips and inspiration boards.
Cheese lovers can also learn about the flavour profiles of different types of whisky and port and "discover which flavour combinations will tickle their taste buds", Dairy UK said.
Users could also set up a user profile to save their favourite pairings and products for future reference, the industry body added, while there were also plans to expand the app next year to include recommendations for wine, beer and other spirits such as gin or vodka.
The app, which will be promoted through social media, is available through the usual mobile app stores.
"A cheeseboard is a must over the festive period, so we could think of no better time to launch the Cheese Pairing app and help consumers make their cheeseboards that little bit more special," said Dairy UK CEO Judith Bryans.
"It is the first of its kind to pair cheese with whiskies. We can often forget just how versatile British cheeses are and that they make great pairings not just with wine, but a whole range of other foods and drink."