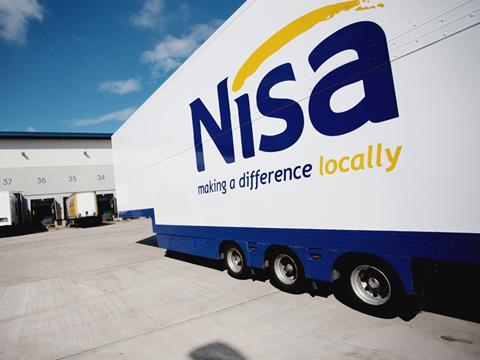 The independent retail sector has become the new target for protesting dairy farmers, after Farmers for Action (FFA) staged a protest against Nisa last week.

Following a wave of high-profile protests over the past month at supermarkets and their distribution centres, about 50 FFA members switched their attention to the symbol group's DC in Scunthorpe last Thursday. Farmers said they were unhappy with Nisa's milk procurement policies, prompting Nisa executives to meet with the group on Monday (24 August).

A statement by the 2,500-member symbol group said it "welcomed the opportunity" to meet with representatives from FFA "to discuss its concerns and those of dairy farmers in general". It also confirmed its milk was by dairy farmer cooperative Arla and added the protestors had not disrupted the operation of the depot.

"We value, and are committed to, our relationship with Arla and its dairy farmers," Nisa continued, noting that as "a mutual business designed to provide maximum benefits to our member retailers, Nisa shares a similar business model to Arla".

The protest group described the Nisa protest and subsequent meeting as a success in its battle to persuade retailers that "driving our wonderful products to the bottom is not going to be accepted". It is now expected to turn its attention to other symbol groups and wholesalers.

When approached by The Grocer this week, other operators in the independents sector either declined to comment on dairy farmer protests or said they had no plans to meet with farmers' groups.

The Association of Convenience Stores CEO James Lowman said it was up to the trade body's members to address any potential farmer protests individually.