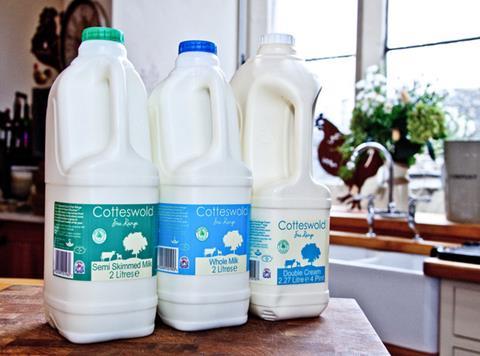 Farmer network Free Range Dairy has secured its first distribution contract in London, and will supply grass-fed milk to hotels, restaurants and caterers across the capital from this week.

The community interest company - established in July 2014 in a bid to represent producers who fed their cows outside on grass for at least six months a year - has teamed up with trade body the Sustainable Restaurant Association (SRA) and dairy wholesaler Foodspeed to supply the milk.

Free-range dairy products supplied by the farms carry the 'Free Range Dairy - Pasture Promise' logo, and have previously only been available in the convenience and foodservice channels in the North West under the Stephensons milk brand (as part of an arrangement with Yorkshire-based Dales Dairies).

The network currently boasts around 50 farmer members who are paid a small premium for their milk. However, the director Neil Darwent has ambitions to pay a premium of at least 5 pence per litre above the cost of production in the longer term as membership and distribution grows, and to pitch the product "between standard and organic milk".

The new London arrangement will see farmer members who processed their own milk and Gloucestershire-based Cotteswold Dairy supply Foodspeed, who will then distribute the products to food businesses across the capital.

The 'Pasture Promise' label "can offer my clientele an affordable, ethical and sustainable quality milk brand with clearly defined values", said Foodspeed MD Bobby Bawa.

"An increasing volume of milk comes from cows kept intensively indoors and free-range milk is helping to reconnect people with where their food and drink comes from, while also providing a better deal for farmers, chefs, consumers and, importantly, the cows," suggested SRA MD Mark Linehan.

"Sourcing free-range milk clearly demonstrates a commitment to these principles and we would encourage all restaurants to think about where their milk comes from," he added.