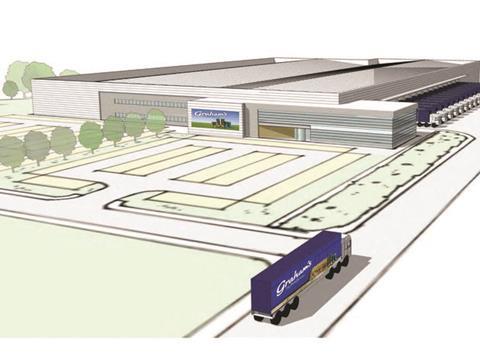 Ambitious plans by Graham's the Family Dairy to build a £40m processing plant and an accompanying housing development have been rejected by the Scottish government.
Scotland's minister for local government and housing Kevin Stewart dismissed the supplier's planning appeal for the development in Airthrey Kerse in Stirling, after deciding it did not fit in the local development plan.
The proposals would have seen 600 homes and a new processing plant built on the site, and had faced strong local opposition. Graham's MD Robert Graham said he was "extremely disappointed" by the decision after a two-year appeals process.
The Scottish Government appeared to place more importance "on continuing to protect a failed local development plan process than supporting the delivering of much needed affordable homes, infrastructure and creating full-time jobs within the city and Scottish dairy sector", he added.
"For a government that talks of its commitment to growing the Scottish economy, prioritising the rural and food and drink sectors as well as tackling the housing shortfall in Scotland, this decision by the Planning Minister sends a clearly contradictory message," Graham said.
"As a family business which has grown from 45 to almost 700 employees over two decades, we are disappointed that our £40m step-change investment that would have benefited the Scottish economy, as well as the whole Scottish dairy farming industry, will now not go ahead."