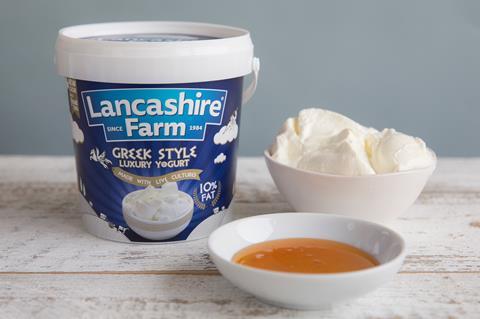 Lancashire Farm Dairies has invested £1m into manufacturing technology and robotics at its Rochdale plant as it sets its sights on taking on its main competitors.
The investment will see the yoghurt producer install an end-to-end robotic-based system that will allow it to manufacture 25% more 1kg yoghurts.
With its milk suppliers able to provide further volume, the business said it planned to invest in more efficient systems to create yoghurts.
"We have invested in the future of the business so we can continue to grow and fulfil our ambitions," said MD Azhar Zouq.
"Lancashire Farm Dairies started as a small business and we are pleased with its growth so far. But in order to take on major competitors, big investments in manufacturing and taking advantage of such fantastic advancements in technology will play a key part."
The company added that the move towards further automation would not see any job losses and would instead create "elevated positions" for existing staff members.
The investment comes after £3.5m was poured into an overhaul of its production processes in 2018, which saw the installation of new tanks and fermentation systems.
Meanwhile, Lancashire Farm Dairies has also reported a coronavirus-related sales boost. Year-on-year volume sales rose by 30%-40% from the middle of March to the beginning of April, with its larger 1kg tubs proving particularly popular, according to the brand's own insights.