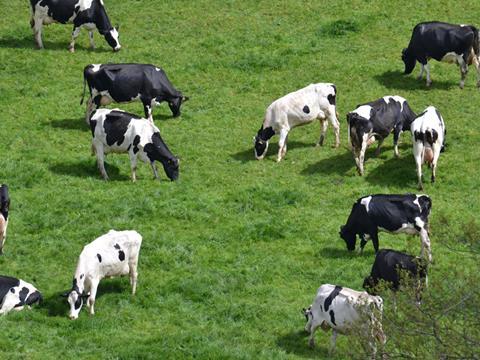 The current dairy crisis, which has seen farmgate prices plummet on the back of record production, looks like it could be easing at last, as UK milk volumes for the spring flush are almost 4% down on last year.

Low farmgate prices appear to have finally encouraged farmers to pull back on production, according to AHDB Dairy senior analyst Patty Clayton, while wet pasture conditions and below-average grass growth have also helped avoid a potentially catastrophic spring flush - which commentators had warned could exacerbate the ongoing glut of milk supply.

UK daily milk deliveries for the two weeks to 14 May averaged 43m litres per day, some 1.7m litres per day (3.7%) lower than last year. If production follows the same seasonal trend seen over the past three years, volumes for the 2016 flush could potentially hit their lowest levels since the 2013, adds Clayton. "This would be significantly less milk than some feared earlier this year."

While many dairy processors - including Arla this week - continue to slash farmgate prices, there are signs markets are beginning to stabilise, adds John Allen of Kite Consulting.

With UK output starting to contract, the incentive to produce high levels of milk across Europe is also starting to lessen, he suggests, and "the futures market is telling us it's probably expecting a turnaround in the second half of this year", though any recovery in farmgate prices will be gradual.

In a recent update to the PTF, analyst Chris Walkland claimed the "handbrake has been yanked on milk production like never before". Market sentiment has changed, he added, with some buyers now offering to fix prices for the first half of 2017 in expectation of a rise in prices.

Prices for mild Cheddar are still under pressure, but bulk cream, powder and butter are holding firm, Clayton says.