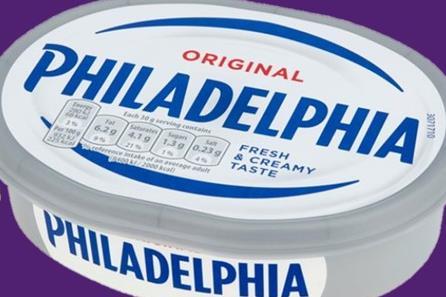 Mondelez International is to switch production of Philadelphia cream cheese sold in the UK and Europe to recycled plastic packaging from 2022.

The fmcg giant said the brand would "pioneer this innovation", with the move representing a step in the company's goal to use 5% recycled content across its entire plastic packaging portfolio.

It follows the recent change in the UK to make Dairylea Lunchables and Dairylea Snackers packaging with 75% recycled PET plastic.

Mondelez is also planning to roll out new recycling labelling information on Philadelphia pots in the UK from this summer designed to help consumers dispose of packaging responsibly. It said Philadelphia was the first major cream cheese brand to use recycled plastic in its packaging.

"It is vital to find and implement innovative, viable solutions to help stop plastic from getting into the environment, where it doesn't belong," said Vince Gruber, president for Europe at Mondelez.

"Philadelphia's anticipated use of recycled material is an important step in limiting this waste while supporting a closed loop system. As part of our mission to lead the future of snacking by offering the right snack, for the right moment, made the right way our iconic brands are committed to leveraging their scale to reduce our impact on the environment."

The shift towards recycled packaging for Philadelphia is part of Mondelez's long-term sustainability and well-being targets.

They include a commitment to sustainably sourcing key materials, reducing the company's environmental footprint and respecting the rights of all people across its value chain.

Mondelez is also a participant of the Ellen MacArthur Foundation's New Plastics Economy and a signatory of its Global Commitment, which unites more than 450 businesses, governments and other organisations behind a common vision of a circular economy for plastic, in which it never becomes waste or pollution.

As part of these commitments it will ensure that 100% of its packaging is designed to be recyclable and labelled with recycling information by 2025. It said it was on track to meet that target with 93% of the company's packaging designed to be recyclable today.