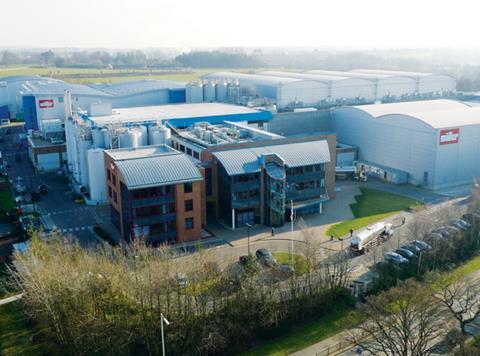 Müller has defended its milk pricing policy after members of Farmers for Action staged a protest at its Market Drayton plant yesterday evening (Sunday, 7 August).

A group of about 80 FFA members blocked the entrance of the Shropshire processing plant for several hours in protest at Müller's decision last week to hold its standard milk price for September at 18.66ppl.

But a spokesman for Müller said it paid a fair price to dairy farmers and warned it would "take whatever measures we can to protect our business".

Speaking ahead of the protest, FFA chairman David Handley said the recent upturn in dairy commodity prices had not translated into returns for dairy farmers, and cited Müller's decision to hold its September price while rival processors had increased their farmgate prices as an example of "holding back from allowing fairer returns to dairy farmers", a move he branded "unacceptable".

Handley later told The Shropshire Star newspaper that the only acceptable action following the protest would be for the processor to improve its milk prices.

However, Müller today said "disrupting a business with a track record for offering a competitive milk price to farmers and investing in the UK dairy industry makes no sense whatsoever", while the organisers of the protest were not Müller suppliers "and should not claim to represent the 1,900 farmers who do supply us".

Last night's action followed warnings by the FFA and Tenant Farmers Association that retailers and processors needed to do more to ensure dairy farmers received a fair share of the recent uplift in milk prices, with the spectre of further protests hanging over the industry if no progress was made.

The National Farmers' Union has also expressed concerns that farmers were not benefiting from the market upturn, with NFU dairy board chairman Michael Oakes last week stating that Müller's decision to hold its price was an "insult to its suppliers", though Müller said it was "confident that it will continue to be competitive".