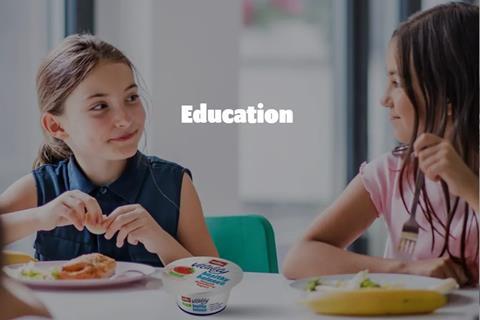 Müller Yogurt & Desserts has launched Müller for Caterers as a home for the business to showcase its catering products for the out-of-home market.
The dairy company said the move represented a "significant change" in the way it reached professionals in the food and catering industry.
With a new designated website that allows caterers to browse, identify and source the right product range for their customers, Müller hopes to drive further distribution and new business.
"Out of home represents a massive growth opportunity for us and we want to be the partner of choice in this space," said Jon Piper, commercial director at Müller Yogurt & Desserts.
"We have great-tasting yogurts, desserts and milkshakes, from a much-loved and well trusted brand, which meet various catering needs," he added. "And in an ever-changing out-of-home market, our customers want shortcuts to simpler, smarter everyday choices that offer more convenience, more choice and products that offer more experience."
Buyers in the education, healthcare, workplace, hotels, universities, travel and leisure sectors will now be able to browse individual pages for their sectors containing information on relevant Müller products.
Every product in the Müller range also has its own page with information on the product, nutritional information, brand proposition and links to distributors and stockists.
The website also contains information about the Müller UK & Ireland business, FAQs and contact information.
"We have built Müller for Caterers with this in mind," Piper added. "It is a one-stop shop for this sector and a real step change for us.
"With exciting 2024 plans in the pipeline that are tailor-made for the requirements of this sector, we're excited to support the out-of-home space and drive further growth."
The launch is being supported by a multimedia marketing campaign.