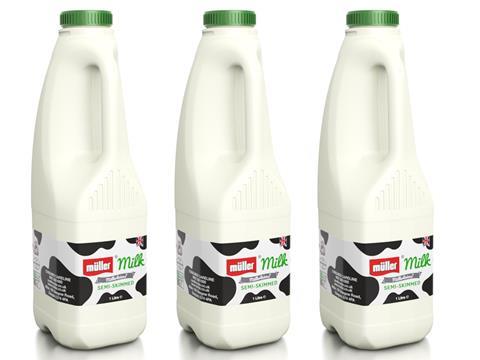 Müller is to pause plans to impose a potentially divisive new contract on its farmer suppliers, in the wake of feedback from a series of meetings over the past month.

The processor said it would "reflect" on proposals to merge its two milk supply groups and a new representative structure - which has prompted unrest among some of its supply base - with the view to rolling out new agreements in February.

It has also pledged to add a further 2.5ppl to the milk price it offers farmers, taking the amount paid to Müller's farmers on non-supermarket-aligned contracts for January to 26.54ppl.

"At our meetings we have heard a range of strong, considered and sometimes conflicting views on our contract proposals and these have varied regionally," said Müller Milk & Ingredients agriculture director Lyndsay Chapman.

"We will now take time to review this feedback and will therefore put back the introduction of our new contract offer," Chapman added.

The chairman of Müller's Interim Milk Group board Roddy Catto, said he was "encouraged" the company would now reflect on feedback over the its proposals.

"There is agreement that change is required and that old models should be reviewed to create the basis of a more sustainable industry. Again, we will work with Müller to ensure the views that have been expressed are considered and acted upon."

The dairy giant's proposals to merge milk supply groups and abolish the Direct Milk Dairy Producer Organisation (DPO) was described as a "missed opportunity" by a member of the Müller Non-Aligned farmer group - which is campaigning for better representation - last month.

In a separate move, Müller has announced a packaging revamp of the former Wiseman Black & White milk and butter brand to reflect the supplier's new Müller-only branding, and expanded its partnership with British Athletics to become the official milk of the national squad.

A revamping of Müller Cream will follow in March 2017, while Puriti and the One will also be redesigned and branded in a similar format in the new year.

"We want Müller Milk to be one of life's essential pleasures and under the Müller brand, this will allow us to explore various activities, such as exciting on-pack promotions," said Müller chief marketing officer Michael Inpong.