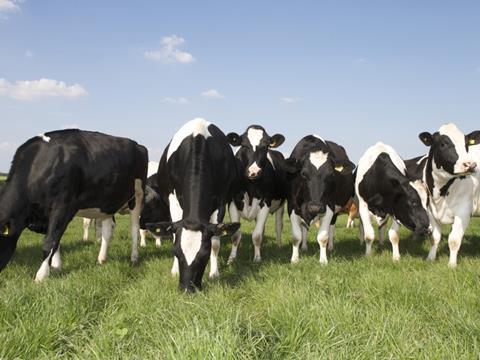 Müller has announced plans to close its East Kilbride dairy and stop milk processing at its Aberdeen plant, with a total of 229 jobs under threat.
The processor has begun a 45-day consultation period with staff at the two sites, as part of a strategic review of its operations in Scotland.
As part of the review, Müller is proposing to shift production from the two sites to its dairy at Bellshill, where it wants to invest £15m over the next three years in order to improve efficiencies and competitiveness "whilst giving the dairy the capability to broaden the range of products it is able to make with milk produced by Scottish farmers".
The processor added it would "continue to investigate further opportunities to grow the business in Scotland", but the smaller East Kilbride and Aberdeen sites were both operating "well below full utilisation" and holding it back.
"We aim to reinvigorate our fresh milk and ingredients business in Scotland and propose to invest to make Bellshill a centre of excellence for dairy, benefitting consumers, customers, employees and farmers, said Müller Milk & Ingredients MD Andrew McInnes.
"It is important to stress that the status quo is just not viable in the medium term," he added. "Our Scottish dairies are inefficient and costly which is putting a brake on the innovation and investment needed to stimulate new demand for dairy products."
The Aberdeen dairy in particular was operating at less than 40% of its capacity and milk production from farmers in the north east of Scotland was far in excess of customer requirements in the area, he claimed.
If the processor does proceed with the winding down of processing at the Aberdeen plant, all 43 farmers supplying the site will be offered the opportunity to continue supplying the business, conditional on the acceptance of a 1.75 pence per litre transport charge which reflected the need to move the milk to Bellshill for processing, Müller said.
The announcement comes a day after Müller said it would cut its standard farmgate milk price for May by 0.85ppl to 19.54ppl due to "continuing extreme market volatility coupled with high levels of global milk supply".