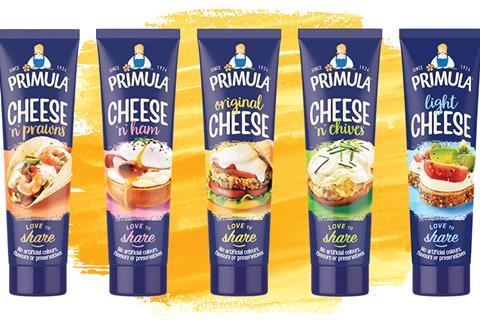 Long-life cheesemaker Primula hopes to get its products back on supermarket shelves later this month after having to recall its entire range over botulism fears.
The brand, owned by Norwegian charity the Kavli Trust, has listings across the big four supermarkets but was forced to issue the recall of its chilled and ambient ranges in June after detecting clostridium botulinum in a sole tube of its cheese.
It said it had found the source of the contamination and was now in a position to resume production.
"The presence of clostridium botulinum was a unique situation resulting from the failure of a valve in machinery used in the production process. We have a strict testing regime in place and it was through this daily analysis of our products that we were able to identify the issue," said a Primula spokeswoman.
"While we only detected potentially harmful bacteria in one tube of our cheese, we immediately shut down all production and initiated a recall of all products. The faulty valve has been replaced and further mechanical testing carried out to ensure the issue cannot arise again."
Primula, which saw value sales grow 9.7% to £17.8m last year [Nielsen/The Grocer Top Products Survey 52 w/e 7 September], said it anticipated a "short-term" impact on its earnings as a result of the recall. All the brand's profits go to charity through the Kavli Trust.
However, the spokeswoman stressed Primula was "working closely with all retailers to be back on shelves as soon as possible". Its NPD team was also working on new flavours.
"While this has been a challenging time for us, what we will definitely take from it is the sheer loyalty from our consumers," the spokeswoman added. "We've had some really positive feedback about the way this has been handled, with people very grateful that their safety and wellbeing has been our priority and a lot of people are getting in touch to say they're looking forward to our return."