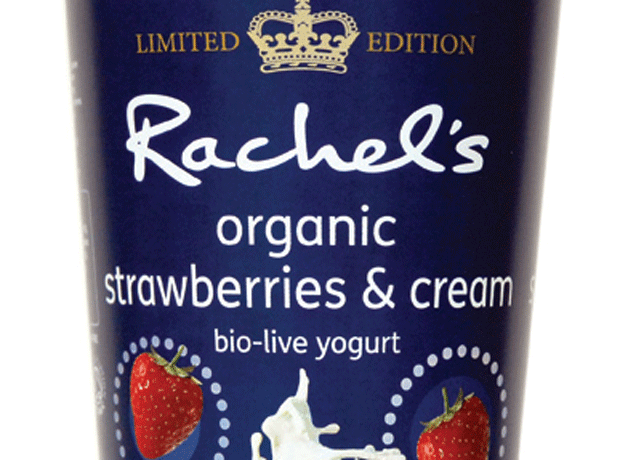 Tesco is to delist the yoghurt range of Welsh dairy brand Rachel's Organic from the end of the month.
The announcement follows the delisting of Kingsmill bread from its stores last month, and comes as Tesco presses on with CEO Dave Lewis' plans to reduce the retailer's range of products by up to 30%.
A spokeswoman for Rachel's Organic, which was acquired by French dairy giant Lactalis in 2010, said the decision to delist its products was "regrettable", and could lead to job losses at its manufacturing base in Aberystwyth, which currently employs 92 staff and is described as the largest private sector employer in the town.
"Staff have been informed of Tesco's decision, and as a result, we can confirm we are now in a 30-day consultation period regarding potential redundancies and reduced hours," she said.
"As a business, we are currently focusing on replacing the volume lost from Tesco and we are doing everything in our power to minimise the impact on Rachel's consumers and employees," added the spokeswoman.
Despite the delisting, Tesco said Rachel's Dairy products would still be available in some stores in Wales. "We are proud to work with 70 local Welsh suppliers who supply us with 450 products for our customers," claimed a spokesman.
"We always listen to what our customers want and regularly review the products we offer to ensure we have the best value and range possible," he added.
Tesco yesterday (22 April), posted the worst annual results in its 97-year history with a loss of £6.38bn for the year to 28 February.
Tesco CEO Dave Lewis gave his strongest warning yet to suppliers that Tesco's ongoing range review would see major casualties among brands.
Lewis revealed that as well as yoghurts and bread Tesco had also conducted range review including frozen products, ready meals, oils and paper products , where the number of SKUs had been cut as a result by between 10 top 20% across those categories.
All ranges would be reviewed within the next 18 months he said.
"One of the things that we have to be really open about is that having we've taken 31% more range into our business over the past two years, perhaps slightly more, we will be taking ranges out," said Lewis
"They are, interestingly, ranges that are not selling because customers don't want them and significantly there are examples of where we've taken ranges out and sales have gone up."