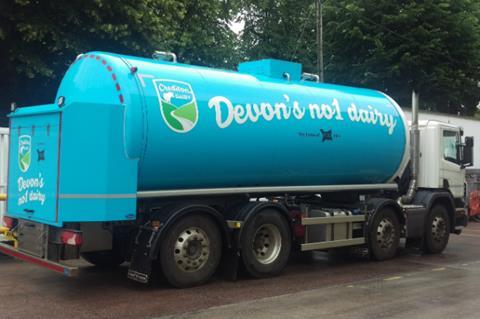 Sales of UHT milk skyrocketed as stockpiling shoppers looked to longer-life products while the coronavirus outbreak took hold.
UHT's value across the mults soared by 26.6% year on year as panicked Brits loaded their baskets ahead of the UK's lockdown on 24 March, exclusive Kantar data for The Grocer shows [12 w/e 22 March 2020].
Demand was still high with little sign of a slowdown, according to Crediton Dairy sales & marketing director Nick Bartlett. The Devon-based supplier has upped its UHT production by 40% through extra shifts, bringing in additional milk and accelerating its packaging production.
It was now making "well over one million litres" of UHT a week, he said. Volume sales were up by "more than 100%" over the past four weeks.
Crediton, a major supplier of own label UHT, has also simplified its offer, with its 500ml format temporarily withdrawn.
The company, which ordinarily makes about 49.5 million litres of UHT annually, had been well prepared for panic-buying, having anticipated it "10 days out" Bartlett said. "We had decent stocks and looked to bolster them even more. We were on the front foot from the go." Stocks were now down to a week's worth "or thereabouts" he added.
Crediton was "working hard" to commission a new packing machine, having put on hold plans on to decommission an old one. "With the extra machine, we should, broadly speaking, be able to keep up with demand."