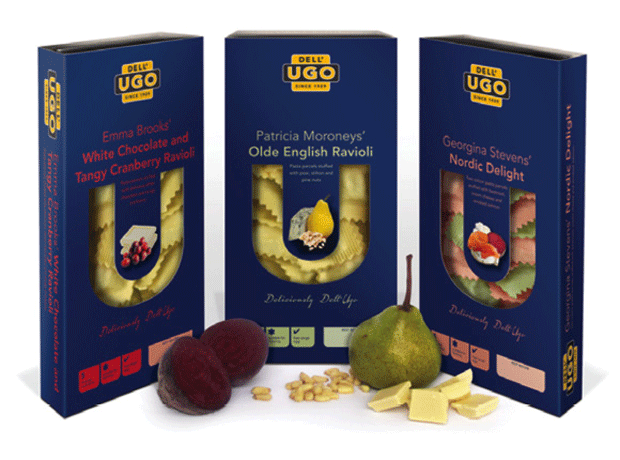 Pasta brand Dell'Ugo has created ravioli with fillings including white chocolate & cranberry.

Based on recipes from a 'design your own pasta' competition, the line-up comprises Nordic Delight with beetroot, cream cheese & smoked salmon Olde English with pear, Stilton & pinenuts and a white chocolate & cranberry variant.

Initially available to the winners' friends and families, Dell'Ugo will consider a retail rollout if a flavour proves popular.