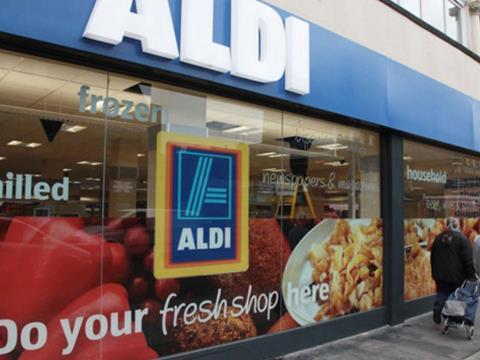 Aldi has launched a new YouTube channel in its latest move to broaden its social media footprint and grow its brand online.
The new site, called 'The Taste Kitchen', offers consumers tips and advice, recipe suggestions and news on the latest food trends.
It will be hosted by a regular presenter, Helen Brumby, with new videos uploaded on a weekly basis. The first episodes focused on home-baking, in-line with The Great British Bake Off, and how to cook the perfect steak.
There will also be content from guest hosts, including TV chef Simon Wood, the BBC's Great British Bake Off finalist Luis Troyano, plus Team GB athletes Jack Laugher and Samantha Murray.
"This is an evolution of what Aldi has been doing online for years", a spokesman for Aldi UK said. "This is the next step in developing our social media strategy and linking how we communicate to the digital audience."
It is the latest development in the supermarket's social media outreach, following The Grocer naming Aldi as the most engaging supermarket on social media sites Facebook and Twitter last year.
Jonathan Neale, joint managing director for corporate buying at Aldi UK, said: "More and more people are using social media platforms such as YouTube for recipe ideas and cooking inspiration.
"The channel gives the chance to connect our customers with some well-known faces, learn more about Aldi products and see how to cook different creations with them."
In 2012, Waitrose launched its own YouTube channel called Waitrose TV in an effort to boost its online sales.