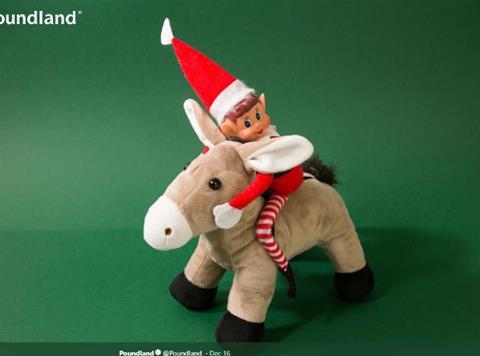 What a Christmas it has been for Poundland. As if it's not frantic enough, in the middle of December its future was thrown into doubt when, through no fault of its own, it was dragged into the accounting scandal that has rocked its ultimate owner Steinhoff International. Trade credit insurer Atradius got jumpy and reduced its cover, prompting some suppliers to withhold products.

A week later it also faced a barrage of complaints over its controversial bad elf marketing campaign.

But Poundland has entered the new year firing on all cylinders. First, it delivered a stellar Christmas, with like-for-likes for the 12 weeks to 24 December up 5.6%. Even more crucially, immediate parent Pepkor Europe agreed a new £180m loan facility with a US-investment firm that will keep its credit insurers happy, and the shelves stocked.

It even managed to sell 200,000 of those naughty elves. It is unlikely the ASA will allow them to return next year - it's investigating - but thanks to MD Barry Williams and his team, Poundland is in very good elf.