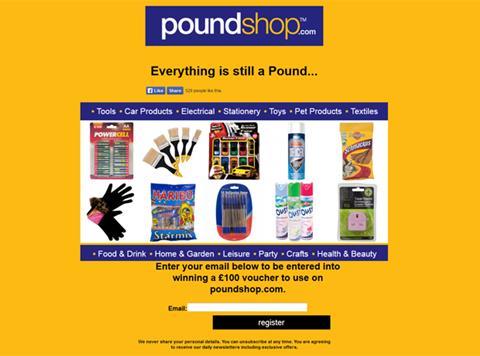 Poundshop, the new online single-price retailer being developed by Poundland co-founder Steve Smith, will be the online arm of Poundworld, The Grocer can reveal.
A Poundworld spokeswoman confirmed that it hopes to launch next month, and that the home delivery service will be available nationwide.
"We will be working with Steve to launch a transactional website and we can confirm it will operate under the Poundshop brand," said the spokeswoman.
"The plan is to bring thousands of product lines from Poundworld stores and offer them online to customers across the UK; this is the next step for the business and we are confident that the model will be a hit with customers."
Smith – who sold his shares in Poundland for £50m in 2002 – previously said that the minimum order spend on Poundshop would be between £15 and £20, with delivery charges up to £3, but Poundworld were unable to confirm whether this would be the case. He also said the service, and its lines, would appeal to both consumers and wholesalers.
"I'm surprised the rest of the single-price market has been so slow to embrace online as Poundshop will fill a big gap in the market," Smith said last week.