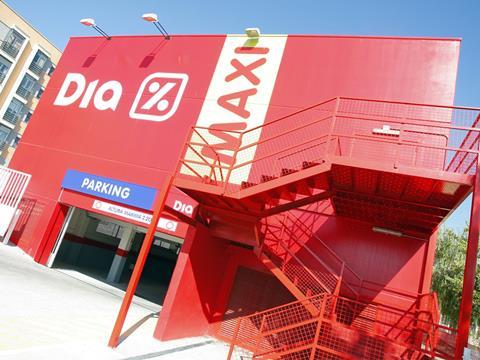 Spanish discounter Dia is eyeing the UK - and could emulate Sainsbury's deal with Netto by teaming up with a UK retailer to enter the market.

"There is a discount opportunity in the UK," Dia's chief corporate officer Amando Sánchez-Falcón told The Grocer. "And opening up in a country from scratch, or by acquiring a player, is difficult. We've seen Netto come in with Sainsbury's and that is the kind of thing we could be open to.

"We haven't actively approached anyone, but if there is someone in the UK considering developing a discount proposition we would be ready to look at opportunities," he said. "We are definitely open to collaboration, so would need to look at the opportunity and decide whether we could make a winning proposition."

Sánchez-Falcón said Dia, which formed in 1966 and is now the third-largest discounter in Europe, had not sized up potential partners for a joint venture, but had formed similar partnerships in Brazil. It also merged with Carrefour from 1999 to 2014.

In terms of scale, he said Dia would be likely to adopt a "cautious" approach to entering the UK. "If you are going to pool resources [with a major multiple] then having scale is good, but testing things first to see if they make sense is a good strategy."

Dia has more than 7,000 stores, 4,731 of which are based in its native Spain. It also has 634 in Portugal, 724 in Argentina, 799 in Brazil and 368 in China. Just under half are operated as franchises. It is also trialling online shopping in Spain and runs a loyalty card scheme.

In 2011, it floated on the Spanish Stock Exchange and is now among the best-performing grocers in the European listed space. Last year, underlying net profits were up 8% to €267.2m. Sales rose 1% to €9.4bn. Like-for-like sales were up 3%.