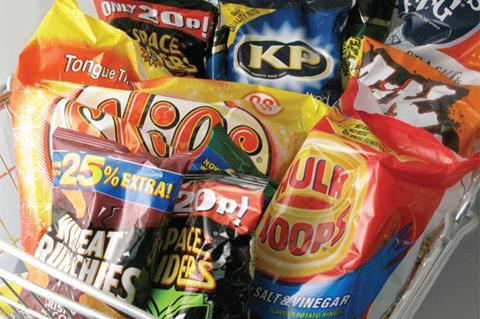 A number of big names in UK fmcg, including KP Snacks, Birds Eye, Müller and Cereal Partners, have signed up to an industry-wide mentoring scheme to help senior women into top roles.
So far, more than 40 companies across the sector – with more than 70,000 employees across the UK – have pledged support for the initiative.
The Accelerate Mentoring Programme, believed to be the first of its kind in the food and drink manufacturing sector, is endorsed by the FDF – which partnered with headhunting firm Odgers Berndtson, accountancy firm Grant Thornton UK and consultancy Lane4.
The goal of the programme is to promote and improve the gender balance of boards across companies in the food and drink industry, by accelerating the development of female and non-binary senior managers and executives.
KP Snacks, Birds Eye, Müller and Cereal Partners are among the first UK manufacturers to pledge their backing to provide mentors and mentees to participate in the programme.
Full details of the programme will be given at the launch event on 25 March, with mentoring set to begin once mentors and mentees have been matched.
"Gender diversity at board level in the food and drink sector is not representative and this programme is about ensuring that it will be," said FDF CEO Ian Wright.
Dame Fiona Kendrick, former CEO and chairman of Nestlé UK, added: "The Accelerate Mentoring Programme is close to my heart due to the help and support I received from sponsors and mentors who had a fantastic impact on my career. In my discussions with emerging female leaders, I am constantly reminded how important these informal support networks can be."