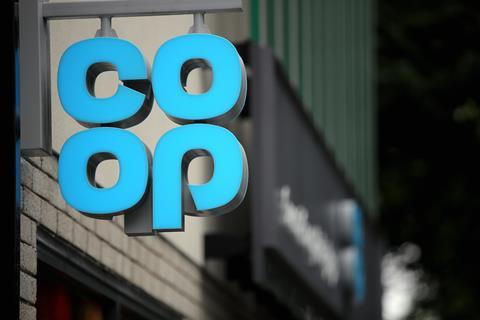 The Co-op is looking to dramatically increase representation from BAME communities among its senior management.
The society this week said it has set a target to ensure 10% of its 600-strong leadership team would be from black, Asian or minority ethnic backgrounds by 2025. Co-op said the figure was currently around 3% and that it was aiming for 6% by 2022.
To achieve this, Co-op will put in a requirement for diverse shortlists for leadership roles, publish its ethnicity pay gap from next year and encourage government to make this compulsory for all companies. It said it will also look to maximise the use of apprenticeship levy; seeking partnerships and opportunities focused on benefitting black, Asian and ethnic minority candidates.
The move its one of four major initiatives being launched in the second half of the current financial year for the society under the banner 'Co-operating for a Fairer World. Other moves include bringing all staff pay in line with the Real Living Wage, offering 150 work placement opportunities to people in some of the most deprived communities through the government's Kickstart programme and relaunching its membership offer to ensure more money goes to charities and local community organisations.
"Our vision of co-operating for a fairer world has taken on even greater resonance during this exceptional time, with the pandemic bringing to light inequalities and injustices which no longer feel remotely tolerable," said Co-op group CEO Steve Murrells.
Read more:
"Actions, however, clearly need to marry with the words. Being a Co-op has never felt more meaningful and right. The role of business in society is changing and we are proud to lead the way. Everything we are doing points to a Co-op in tune with the communities in which it operates, one which is determined to innovate and drive change for the benefit of our members and the places where they live and work.
"The coming months and years remain uncertain, and we know our own Co-op will not be immune to the pressures the recession brings to family budgets and to local and national economies. We will continue to invest within our core businesses to ensure that our Co-op value resonates within Co-op households and local communities."
Murrells was speaking as the Co-op posted a 7.6% growth in total revenue to £5.8bn in the 26 weeks to 4 July driven by the strong performance of its food and wholesale arms during the period.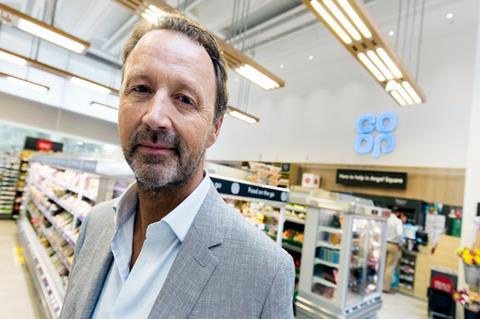 Revenues in food rose 5.2% to £3.9bn, with a like for like sales increase of 9.9% in the second quarter as customers shopped closer to home and ate out less frequently during lockdown.
Like-for-like sales (excluding fuel) were up 8.8% over the first half, representing 7th year of like-for-like growth as its market share increased 0.5 percentage points to 7.1% - the highest it has been for two decades – peaking in the 12 weeks prior to 14 June
Meanwhile, Nisa wholesale revenues increased 13.9% to £801m, also benefitting from local shopping in lockdown and range improvements under Co-op ownership.
This strong sales growth saw underlying profit in its food business increase by 46% to £175m.
The Co-op said it did incur significant additional costs in excess of £40m as a result of Covid-19 including protective equipment, colleague reward and absence as well as making stores safe. It forecast this would rise to £97m for the full year.