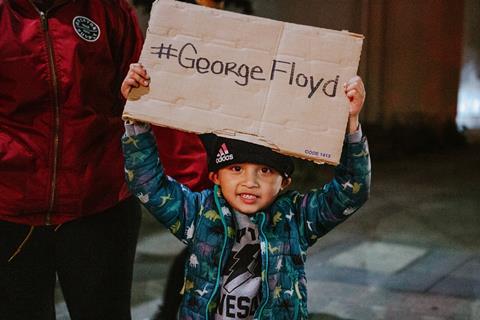 The past couple of weeks have been a turbulent time for many of us, following the brutal murder of George Floyd and the global outpouring of emotion and protest that has followed. These events have had particularly strong resonance within Aduna, as a result of our deep connection to Africa and our strong network of partners and friends in the African and wider black communities.
On a personal level, I am father to a 4-year old little boy called Hugo, whose mother is African American. Hugo is a perfect little human being, full of positive energy, kindness and playful mischief. As the white father of an African American child, these past weeks have been something of an awakening for me.
I realise now that when the George Floyd story first broke - as with many other similar stories over the years - I was nothing more than a passive observer. As the days passed, however, something very personally upsetting started to happen to me, and is still happening now. Every time I see that image of the policeman's knee pressing down on George's neck, it is my son Hugo's face I see underneath. And every time that happens a huge wave of grief overwhelms me.
While I will never truly understand what it must be like to be a black person when one of these blatant crimes against their humanity takes place, I am starting to understand what runs through the mind of any parent of a black child. Whose life will they take next? Could it be one of ours? And how is it that people who I know and consider to be good human beings can turn a blind eye or even criticise our protests? And this is the heart of my message.
It is not just the extremists in society who are the real problem here. It is you and I. It is our complicit silence that lends legitimacy to a racist society and to police brutality. And it is the legitimacy that we lend that adds the weight behind that knee, along with the despicable sense of impunity with which it is delivered, to draining a black person's life in public over nine long minutes. And right now is the moment we all need to wake up.
This is not about left or right, or even about politics at all. This is about just one word: humanity.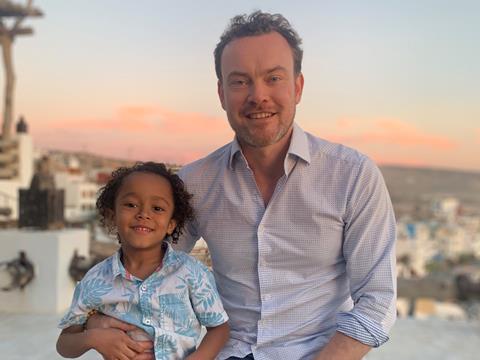 Aduna stands proudly with the Black Lives Matter movement in their mission to eradicate the evil of white supremacy, and to create a world in which all human beings are valued equally, regardless of skin colour. It has been great to see so many other food and drink brands sharing this positive stand, including those from the mainstream aisles, like Yorkshire Tea and PG Tips. But it is also essential that we go beyond talk and look at the underlying structures in the industry, because the real question is: 'what comes next?'
I must admit that until now, in terms of Aduna, our focus has been almost entirely on our impact in empowering communities in our rural Ghanaian supply chain. However, the events of recent weeks have revealed to us a major blind spot: what about inequalities closer to home? And what role may we unconsciously be playing in re-enforcing them?
Rather than rush into a hastily put together list of actions, we now plan to commence a process of engagement with our black and African partners here in the UK and in Ghana to explore what more we could and should be doing, with the aim of being leaders in the fight against racism. Areas we will be looking at will include our governance structures, our recruitment and HR policies, our content strategy and any other areas that come up as a result of the process. We will then create a plan, share it with our stakeholders and put it into action. Can you imagine what might be possible in terms of meaningful change if all brands in the industry were to do the same?
Thank you to everyone who is standing with us. Together we are stronger.