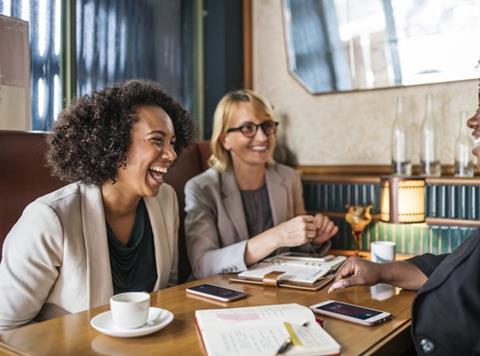 Having read some remarks made by CEOs and powerful business figures in recent weeks, I felt compelled to write a response to lament their perspectives. The department for Business, Energy and Industrial Strategy recently published a raft of concerning quotes from the leaders of FTSE 350 companies, which I will address, but not before I first cover a comment (and the subsequent back-pedalling) of Akbar Al Baker, the current CEO of Qatar Airways.

Al Baker stated last week that only a man could possibly lead the airline "because it is a very challenging position". Unsurprisingly, this was met with the widespread indignation it deserves. This is not the first time Al Baker has been dogged by controversy. At a dinner party in Ireland last year he claimed that the passengers of US airlines were "always being served by their grandmothers", which raised eyebrows throughout the aviation industry. His comments last week prompted an about-face - Al Baker's representatives explained away his comment by stating that it "run[s] counter to his track record" on gender equality in the workplace.
The recently published BEIS report includes worrying commentary from FTSE 350 companies too: "I don't think women fit comfortably into the board environment" and "most women don't want the hassle or pressure of sitting on a board" serve as particularly concerning highlights. While the intentions behind these statements are nuanced, the weight of opinion clearly sits heavily on the prospects of women at the highest levels of business.

I'm proud to preside over a company in which women make up a significant percentage of those in mid-level and senior roles, though we're always striving to do more to improve representation. We also participate in the Big Sister Programme, a worthwhile initiative run by the Girls Out Loud charity. Women in varying positions in my organisation volunteer to mentor girls of school age, embarking on a journey of personal development that lasts a year.

As positive role models, my employees are performing an admirable service. The misguided belief that women lack the aptitude or desire for positions at the top needs to be challenged at grass roots. Only then will ill-informed business leaders begin to change their mindsets.