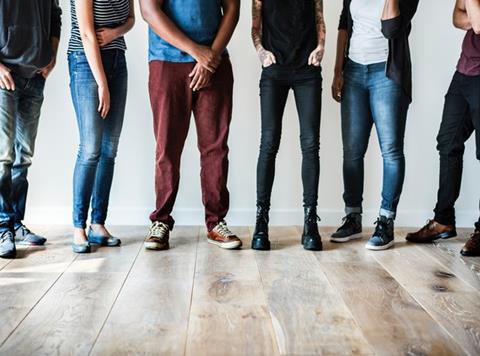 'Why are you writing about this?'
I was asked that question more than once by companies when putting together an in-depth look at the lack of racial diversity in leading fmcg companies earlier this year. Some people seemed genuinely curious, others a touch defensive, and one or two downright frosty.
But each time it was asked I found myself baffled. Why wouldn't we write about this? There is a startling lack of racial diversity at the top of food and drink. As we found, among CEOs at the top 20 retailers and suppliers, only one is from a BAME (British Asian Minority Ethnic) background. Across eight leading supermarkets, 92.3% of board members are white, while the figure is 90% across the 10 biggest suppliers. And across these 20 top companies, less than half (nine) track BAME representation down the business – so understanding how endemic this problem is, or when and how it happens, is currently impossible.
As many experts told me, we need to start tackling racial diversity with the same rigour we apply to gender. Which is why news today that Theresa May is to launch a consultation to assess how we can start to close the gap, one year after the publication of the government's Race Disparity Audit, is a step in the right direction. For too long UK companies have buried their heads in the sand on this issue, the worst maddeningly citing political correctness as a reason not to have the conversation in the first place.
On whether or not the mandatory reporting of a race pay gap is part of the solution though, I'm less convinced. On the one hand, it raises the public profile of the challenge, forces companies to track data and shames those that fail to act. On the other, as we've seen with the gender pay gap, top-line data that fails to drill down into any detail tells us next to nothing about real disparity. So ill-thought through was the approach that companies with two well-paid women in their upper quartile and zero elsewhere in the business came off looking rosy compared with companies with 35% female representation across management and 50% in lower-paid roles. In other words, it did nothing to highlight those companies who need to do the most.
This consultation on racial diversity is a chance to do a better job. I'm all for mandatory reporting of progress, but let's make sure the result isn't a box-ticking exercise for government – and boardrooms – but a genuine insight into who needs to do better.