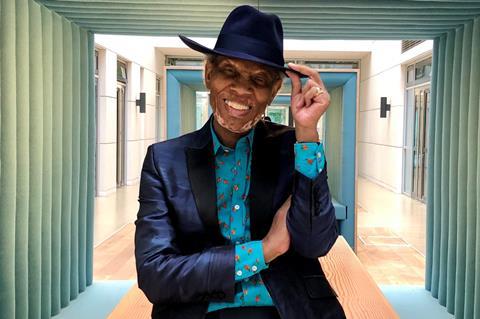 I was on Melksham high street in Wiltshire, handing out leaflets. Usually, people either take one out of politeness or respectfully decline and move on. On this particular day, as I offered a leaflet to an elderly gentleman, what came back at me were the words that many black people from the Windrush generation have had thrown in their faces: "F*** off! Why don't you go back to where you came from?"
For some people, things have still not changed and they still believe there is no place in British society for people of colour.
The George Floyd killing last year was the spark that ignited a global reckoning. A #metoo kind of moment when people of colour were able to speak openly about their suffering and the injustice of it. The hope was that the death of George Floyd and the subsequent Black Lives Matter movement would act as a wake-up call that things must change.
It was, finally, more universally acknowledged that it is unacceptable for a person to be condemned or denied parity of opportunity because of the colour of his or her skin.
The food industry has not been immune from the imperative to change. We have an appalling record when it comes to black representation at senior levels.
Last October, I asked all the supermarkets to get behind Black History Month. Most did, with various degrees of enthusiasm. For me, Black History Month 2020 was an opportunity for UK food retailers to kick-start the change, not tick the boxes and return to business as usual.
A year on, I am both heartened and disappointed by how far we have come.
Some supermarket leaders have made bold statements, detailing changes they want to see in their organisations. But good intentions don't always filter down through the ranks. Some in those ranks have told me there is "no place for politics" in the food industry: it's all about sales.
There are those food retailers that have upped their game, on the other hand, putting diversity at the top of their agendas and working hard to ensure the message is disseminated throughout the organisation.
Read more:
Supermarkets that need a special mention for the work they are doing in this area are Marks & Spencer, the Co-op, Asda and Tesco. Sainsbury's, previously at the top of my list, appears to have gone cool on the subject. Last year, we were in regular talks after the company asked for advice on how to help black suppliers become supermarket-ready. Once Black History Month ended, so, it seemed, did its interest.
I am disappointed with the efforts of Aldi and Lidl. To be fair, Aldi did support the Black History Month initiative last year but, again, it appeared to be a one-month wonder. Lidi refuses to even engage. Yet both these discounters need to demonstrate that their black customers are as important as the rest.
My greatest criticism, however, is aimed at the large manufacturers who do very well on the back of the supermarkets but have themselves stayed silent on the issue of black representation in their own businesses. Senior management teams in most of them are male and white. I don't hear any senior board members of large manufacturers stand up and champion diversity. They should, and could, do better.
This week, we celebrate Windrush Day, which is an occasion to honour those of us from a generation that has contributed a great deal to British society despite the hostile reception we received when we first arrived. As a high-profile Windrush boy, I want to use my position to highlight how far we have come, so look out for my 'Go back to where you came from' national poster campaign.
From the tragic George Floyd killing and the new awakening that followed, many of us hoped the promise of change would generate more than just words. I, for one, felt there truly was a new mood and appetite for it among the public.
I remain hopeful that the promise will be honoured. But, as the Melksham incident demonstrates, we still have some way to go before everyone realises that Britain is our home and that going back to where we came from is not only not an option but would have denied this country a richness and success it would not otherwise have known.