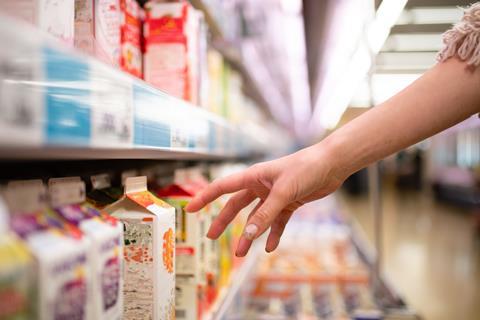 Apple juice prices are continuing to increase as production forecasts across Europe and China look challenging.
In August, the benchmark price for apple concentrate in Europe was up more than 10% year-on-year to €1,600/Mt, Mintec data showed. It was also up from €1,550/Mt two months prior.
Similarly, at a retail level, the price of a litre of own label apple juice increased by an average of 6% in the last year – from £1.43 to £1.52 – according to this week's Key Value Items tracker.
"The high price results from a delayed harvest and heightened demand from processors," said Mintec analyst Harry Campbell.
The European apple harvest for 2023 is expected to be 3% lower compared with the previous year, amounting to 11.4 million tonnes, the World Apple & Pear Association (WAPA) has previously warned.
Poland, Europe's largest apple producer, is expected to produce four million tonnes this season, down 11% from last year, WAPA said.
In China, apple juice concentrate production for the 2022/23 marketing year is estimated to be in the range of 250,000 to 300,000 tonnes – around half the usual production volume in a typical year.
And in the UK, farmers have also reduced the numbers of new trees they're planning on planting in the 2023/24 season due to high production costs and low profitability in the current market conditions.
A third of 480,000 new trees expected to be planted were cancelled by growers earlier this year, The Grocer reported.
"Globally, it is expected that there will be a shortfall in apple juice production", Campbell confirmed.
Diminished supply typically leads to higher commodity prices – apple concentrate prices have been consistently increasing since the start of the year after a relatively stable 2022, Mintec data shows.
"European buyers are increasingly turning to the spot market for their needs and are expected to secure longer-term contracts once a clearer understanding of supply availability emerges," Campbell said.
Market sources expected the high prices to persist throughout the next month.