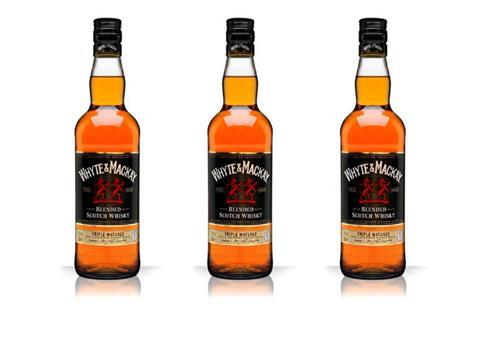 Whyte & Mackay has launched a 50cl bottle of its blended whisky in response to the introduction of minimum unit pricing in Scotland.

The Scotch brand is claiming an industry first with its 50cl bottle (rsp: £10), which went on sale in convenience stores both sides of the border last month.

The introduction of a "more value-friendly option" comes after the Scottish government introduced a 50p/unit minimum price on booze products last month, leading to price rises across a vast range of booze SKUs north of the border.

It also reflected "changing consumer trends", said the brand, with recent research from wholesaler Batleys suggesting 35% of spirits sales in Scotland's convenience stores come from fractional bottles - those smaller than the traditional 70cl.

"With new price changes in Scotland, we wanted to give our consumers more choice and value for money," said Ruairi Perry, head of blended whisky at Whyte & Mackay. "We're confident our 50cl bottle will quickly become a new favourite on shelves."

The brand also plans to launch a price-marked pack later in the year.

David Cameron's government pledged to introduce Minimum Unit Pricing south of the border in 2012, but backed down after coming under pressure from the Treasury and drinks industry. The UK government has now vowed to revisit the possibility of introducing an MUP in England, with Public Health England set to consider the case.