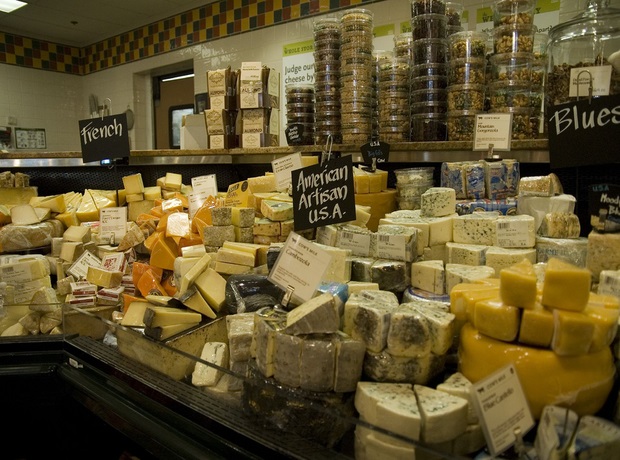 Fears over another brutal price war sent investors running from industry stocks this week on news that Amazon was funding widespread price cuts at Whole Foods Market after the completion of its $13.7bn (£10.7bn) takeover.

More than $11bn was wiped off the value of the world's largest supermarkets and food & drink manufacturers on 25 August as news spread that Amazon planned to lower prices on staples including bananas, eggs, salmon and chicken.

The industry-wide sell-off continued this week and the UK supermarkets did not escape the fallout, despite Whole Foods' small physical presence here. Market leader Tesco was most affected, with its shares down 4% to 180.5p by Thursday lunchtime. Sainsbury's was down 1.2% over that period to 234.9p, while Morrisons fell 2.9% to 245.3p.

US supermarkets were worst hit initially, but recovered somewhat this week. Walmart is 2.6% down since the announcement, with Costco 3.1% down and Kroger having fallen 3.3%. Amazon itself is up 1% to $967.59 since the takeover completion and has soared by over 25% year on year.

Bernstein cautioned that the market might be getting carried away by the impact of Amazon's pricing action. "This is more like a sale than a permanent roll back of 'whole paycheck' pricing," the broker said.

Notably Ocado is up 7.5% to 307.1p over the period since Amazon's announcement as the market anticipates the online grocer could be a winner from the retail giant's move into physical grocery as rival international supermarkets scramble to establish their own online offering. Additionally, Ocado chose this week to announce it has become the first UK food retailer to launch an ordering app for Amazon's Alexa technology.

Elsewhere, WH Smith nudged back 0.2% to 1,845p on Wednesday after reassuring the marking its annual results are in line with expectations. Its travel division continues to go from strength to strength while the high street continues to churn out a profit despite falling sales.