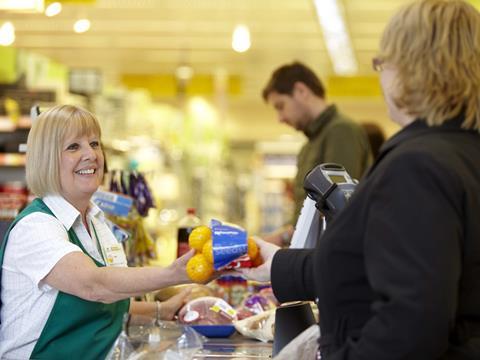 The Office of National Statistics has found UK retail sale volumes jumped by 1% in August compared to July – a significantly higher figure than the 0.3% growth the market predicted.
The sales jump, which was 2.4% on a year-on-year basis and marked the 52nd consecutive month of retail sales rises, was primarily driven by non-food stores and non-store retailing.
One a three-month basis the quantity of goods increased by 1.2% over the previous three –month period.
The year-on-year contribution of food stores remains flat whilst there was a fall in the contribution of growth within petrol stations, showing that contributions to the overall growth came from non-essential items.
Non-food stores grew volumes by 2.8% year-on-year, which translated to value growth of 6.2%.
Online retailing saw sales rise by 15.5% on a volume basis and by 19% in value terms.
Store prices increased across all store types on the year, with non-food stores and non-store retailing recording their highest year-on-year price growth since March 1992, at 3.2% and 3.3% respectively.
Annual food price inflation was 2.6% in the month.
Kate Davies, ONS senior statistician commented: "Within this month's retail sales we are seeing strong price increases across all store types compared with a year ago, reflecting wider inflationary pressures. However, we are still seeing underlying growth in sales volumes, and with strong growth in non-essential purchases as consumers continued to buy more from non-food stores."
Yael Selfin, chief economist at KPMG UK, added: "The latest figures show that consumers' mood remained subdued in August, as households felt the squeeze from rising costs with little compensation in pay, putting significant pressure on their spending power. It is also possible that uncertainties around the Brexit process have contributed to the decision of some to moderate spending compared to earlier years.
"However, the continued rise in retail sales, particularly in the non-food sector despite these headwinds, points to a relatively resilient consumer at this stage. This could support a slight pick-up in consumer spending in the third quarter following the disappointing Q2 results."