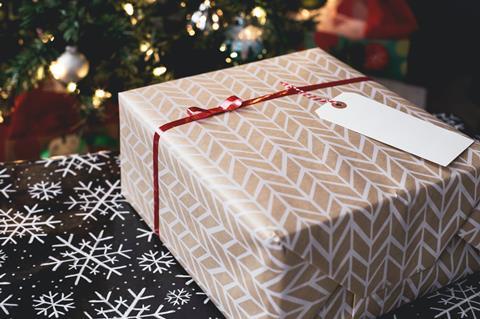 Top story
Retail sales continued to rise in October despite the second wave of the coronavirus outbreak as early Christmas shoppers looked to beat renewed Covid lockdowns.
Retail sales volumes increased by 1.2% during the month when compared with September; the sixth consecutive month of growth in the industry.
In October, growth in the volume of sales for non-store retailing stood at 6.4%, household goods stores at 3.2% and department stores at 3.1%, all contributing to the overall monthly increase in retail sales.
The year-on-year growth rate in the volume of retail sales saw a strong increase of 5.8%, with the ONS suggesting that consumers had started Christmas shopping earlier this year, further helped by early discounting from a range of stores.
Total retail sales values (excluding fuel) increased by 7.9% when compared with February; driven by a strong increase in sales online at 52.8% in comparison to reduced store sales at negative 3.3%.
Most sectors recovered to a higher level than February, with clothing stores and fuel were the only sectors still below their pre-lockdown sales.
Total food sales increased by 3.4% when compared with February.
Online food sales nearly doubled, with an increase of 99.2% in comparison with food store sales, which saw a fall of 2.1%.
Deputy national statistician for economic statistics Jonathan Athow commented: "Despite the introduction of some local lockdowns in October, retail sales continued its recent run of strong growth.
"Feedback from shops suggested some consumers may have brought forward their Christmas shopping, ahead of potential further restrictions. Online stores also saw strong sales, boosted by widespread offers.
"However, the slow recovery in clothing sales has stalled after five consecutive months of increased sales."
Morning update
Heineken has appointed of a new chief commercial officer to replace Jan Derck van Karnebeek who is leaving the group after 27 years at the group.
Jan Derck van Karnebeek, who has served as CCO for the past five years and nine years as an exec team member, will leave to "pursue other interests" as of 1 March 2021.
He will be succeeded in early 2021 by UK national James Thompson, who is currently head of categories, brand, innovation and stores at Avon.
Thompson had previously spent 24 years at Diageo where he worked on three continents including in North America as chief marketing and innovation officer, in Asia Pacific as chief marketing and innovation officer, and as MD of global reserve. Prior to Diageo, he spent 10 years at Unilever in various marketing positions.
Dolf van den Brink, chairman and CEO, commented: "James is a very experienced executive with an international perspective on consumer, customer and marketing trends, both in developed and emerging markets.
"He has an excellent track record and a wealth of experience in premium brand building, consumer centricity, innovation and leading multi-category development. Our executive team very much looks forward to working with James to further evolve our commercial strategy.
"I would also like to thank Jan Derck for his significant contribution to Heineken. It has been a real pleasure working with Jan Derck over the years."
Under the leadership of Jan Derck van Karnebeek, Heineken's commerce teams have helped the company's organic revenue growth accelerate.
The Heineken brad has shown the "best performance in decades" and it continues to perform very well across all continents, the company said.
Heineken has also progressed strongly on the digital technology opportunity, both in brand marketing and in digitalising sales channels.
"With the innovation success of Heineken 0.0 and many other of Heineken's international brands, the company is well positioned for future growth," the company stated.
Elsewhere, Alan Dale has today been appointed to the board of PayPoint plc as Finance Director having acted as interim finance director since 1 July 2020.
Giles Kerr, chairman, commented: "Alan joined the Company in August 2017 and he has made a substantial contribution to its financial and strategic management particularly in the recent busy period dealing very effectively with the impact of the pandemic and significant other corporate activity."
Meanwhile, producer of honey, spirits and hand sanitiser the British Honey Company has announced a number of changes to its non-exec board.
Wafic Said is stepping down as a non-executive director of the company to devote more time to his other business and charitable interests both in the UK and overseas.
Martin Riley has also agreed to step down from the board as a non-exec director and is leaving the company to pursue his other business interests.
Therefore, the company has announced the appointment to the board of Geoffrey Lennox as an independent non-exec director.
Lennox has many years' experience of e-commerce in the FMCG sector where, as chairman of Intervino, one of the UK's leading e-commerce personalisation, fulfilment and gifting solutions businesses, he has been instrumental in developing successful online marketing and fulfilment campaigns for brands including Coca-Cola, Johnny Walker, Dove, Marmite and Ferrero Rocher.
Lennox also brings to BHC expertise in developing international trading partnerships, where as a director of Oil Consultants, a global oil industry recruitment consultancy.
Chairman Philip Seers commented: "On behalf of the Board, I would like to thank Wafic and Martin for their invaluable contributions to the development of the Company and wish them both well for the future.
"At the same time, I am very pleased to welcome Geoff Lennox to the Board as an independent Non-Executive Director. His appointment reflects the Company's strategic decision to focus increasingly upon online sales as consumers' purchasing habits continue to undergo a radical change away from the High Street.
"We see the continued development of our e-commerce business, together with the expansion of our international commercial partnerships, as key revenue drivers for the business. Geoff's proven experience in these fields will be a great asset to BHC as our business grows."
AIM-listed X5 Retail Group has announced that continued growth in online sales so far in 2020 enabled the company to maintain its number one position in the Russian e-grocery market.
X5's total online turnover for first nine months of 2020 was RUB 12.7bn (including VAT), which includes RUB 9.6bn from Perekrestok Vprok and RUB 3.1bn from express delivery services.
X5's online sales for both Q3 2020 and the nine months so far in 2020 continued to see robust growth, rising by more than four times year-on-year.
Online sales accounted for 0.8% of X5's total turnover in Q3 2020, with its online platforms handling over 1.7 million orders during the quarter.
On the markets this morning, the FTSE 100 has started the day back up 0.2% to 6,349.1pts.
Risers include McColl's, up 7.3% to 22.9p, Nichols, up 2.8% to 1,100 after yesterday's falls and Naked Wines, up another 2.6% to 515p.
Fallers include DS Smith, down 1.7% to 321.4p, Ocado, down 1.3% to 2,300p and PayPoint, down 1.2% to 601p.
Yesterday in the City
The FTSE 100 ended day down 0.8% to 6,334.3pts.
Finsbury Food Group was one of the day's big risers, climbing 6.2% to 68.5p after reporting improving sales trends in the past four months, with revenues down just 3.4% compared to last year.
However, Nichols sank 11.7% to 1,060p after saying it is considering redundancies across its operations as the Covid pandemic and ongoing social restrictions drove sales down 16.5% to £91.7m in the nine months to 30 September.
Elsewhere, Naked Wines nudged up 0.6% to 502p to continue its 2020 share price outperformance as sales rose another 80% to £157.1m in its first half as consumers flocked to online wine buying.
Other fallers yesterday included SSP Group, down 7.4% to 303.2p, British American Tobacco, down 3.3% to 2,780p, Greencore, down 3.3% to 115.1p, Coca-Cola European Partners, down 3% to €35.22, Tate & Lyle, down 3% to 645.6p and PZ Cussons, down 2.7% to 232.5p.
The day's risers included Morrisons, up 2.9% to 186.2p, Bakkavor, up 2.9% to 82p, Hotel Chocolat, up 2.3% to 350p and Ocado, up 1.7% to 2,330p.