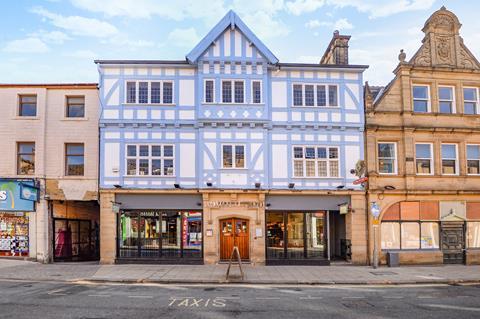 Top story
UK retail footfall has suffered its largest ever decline in April as shops continued to feel the pressure of the coronavirus lockdown.
Last months figures, released by Springboard, showed the number of visits to shops plunged 80%, almost double the 41.3% reduction experienced in March.
Retail parks were the least impacted, with a fall of 68.1%. The better performance than other destination is due to the presence of supermarkets and open spaces allowing for better social distancing measures.
High streets reported a slump of 83.3%, while shopping centre footfall fell by 84.8% in April.
"Whilst this is somewhat inevitable given the closure of all but essential stores, it is perhaps indicative of consumers getting into a new rhythm around shopping and working from home," Springboard marketing and insights director Diane Wehrle said.
"Additionally, the overriding focus on safe shopping and the greater emphasis on community that has come to the fore means that trips to larger towns and cities have been curtailed.
"Indeed, it is the first evidence available that suggests how consumers may respond to easing of restrictions."
She added: "In contrast to pre-coronavirus days, when small high streets were facing an increasing struggle to attract shoppers, the path of recovery for retail may well be led by smaller high streets which can offer both safety and community benefits."
Morning update
Responding to last evening's speech by Prime Minister Boris Johnson on a potential path to end the lockdown, the British Retail Consortium urged further clarity and more details from the government.
CEO Helen Dickinson said: "We need a plan for shopping as well as shops – this means a plan that allows safe navigation both to and through our retail centres – and we look forward to continuing to work closely with the government to support this process.
"We share the view of the Prime Minister that safety is what counts when determining when shops can reopen. Already retailers around the country are working on plans for reopening safely and with all necessary social distancing measures in place.
"It is vital that the reopening of stores is based on who can do so safely, as opposed to trying to draw lines in terms of different sizes or types of shop."
The FTSE 100 started the week in the green, up 0.9% at 5,988.70pts.
Early risers included British American Tobacco (BATS) up 2.1% at 3,038.50p, Associated British Foods (ABF) up 2% at 1,802p, Morrisons (MRW) up 1.1% at 189.1p, FeverTree (FEVR) up 1.4% at 1,843.50p and Greggs (GRG) up 2.2% at 1,625p.
The only significant faller within the food & drink sphere was Marks & Spencer (MKS) opening down 0.7% at 94.48p.
This week in the City
Morrisons (MRW) will announce its first quarter trading figures on Wednesday after recent market share figures suggested it had seen the weakest coronavirus sales uplift of the big four.
This week spirits producer Stock Spirits Group (STCK) will be releasing its interim results on Wednesday, the same day Greggs (GRG) is due to hold its annual general meeting.
Premier Foods (PFD) will announce its final results on Thursday, alongside Just Eat Takeaway's (JET) first AGM since their merger and the delayed WH Smith (SMWH) interim results.
In economic news, Wednesday brings the monthly BRC-KPMG retail sales figures for the month.