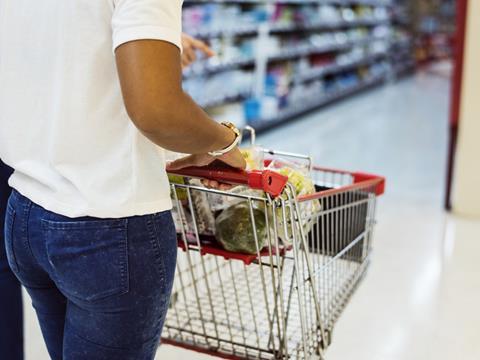 Top story
UK retail sales rose back above the levels seen before the coronavirus pandemic in July as consumer demand continues to rebound, according to official government figures.
The Office of National Statistics announced this morning that retail sales volumes were up 3.6% in July compared to June and are now 3% above the pre-pandemic levels of February 2020.
Food and non-store retailing remained higher than before the pandemic, while non-food and fuel sales are still below their pre-pandemic levels.
Despite a fall of 3.1% in July for food stores, volume sales were still 2.4% higher than February 2020.
The ONS said the monthly fall in food store sales could be attributed to the re-opening of restaurants and bars from 4 July, as consumers' retail food bills reduced as they began to eat out.
Volume sales within non-food stores were up 10%, but still 6.6% lower than February 2020.
Clothing store sales were the worst hit during the pandemic and volume sales in July remained 25.7% lower than February, even with a July 2020 monthly increase of 11.9% in this sector.
For non-store retailing, there was some contraction in June and July 2020 from the sharp growth in March, April and May 2020; with the ONS suggesting a possible impact from the increasing number of retail stores re-opening.
The monthly decline in July of 2.1% in non-store still results in volume sales being 49.2% higher than pre-pandemic levels in February.
Online retail sales fell by 7% in July when compared with June, but the strong growth experienced over the pandemic has meant that sales are still 50.4% higher than February's pre-pandemic levels.
Commenting on the figures, Aled Patchett, head of retail and consumer goods at Lloyds Bank, said: "Despite improving sales, the retail sector remains a land of haves and have nots. While many non-essential retailers are returning to strength after lockdown – having been buoyed by spend in categories like homeware – others are living in the shadow of the recession as consumer confidence remains fragile.
"Retailers are acutely aware of the economic threats that potentially widespread redundancies and further lockdowns will pose for them this autumn. With physical stores also continuing to count the cost of low footfall, it's no surprise to see many retailers already seizing the initiative and proactively accelerating change plans to strengthen areas of their business that will best meet future demand."
Morning update
UK consumer confidence was unchanged in August, remaining at -27, according to the GfK consumer confidence index.
Three measures were down and two were up against its previous 24 July figures.
Joe Staton, GfK's Client Strategy Director, says: "Circumspect consumers report they are more confident about their personal financial situation over the next year. However, the uptick from zero up to +1 does not amount to much, and this could change quickly when furlough ends and the inevitable redundancies start.
"Employment is now the big issue because the pandemic has ended years of job security. Yes, discounted dinners have proved a winner with hungry consumers across the country this month, but it's difficult to see significantly increased appetite for other types of spending for now.
"While our Major Purchase Index increased by one point in August, it is still in negative terriroty, and the economic headwinds are not favourable as we enter the key retailing months at the end of the year."
On the markets this morning, the FTSE 100 has just about stayed above 6,000pts having dropped another 0.2% to 6,004.9pts.
Risers include Applegreen, up 2.4% to 338p, Greggs, up 1.7% to 1,418p and Marston's, up 1.6% to 46.9p.
Early fallers include Glanbia, down 3.9% to €9.10, FeverTree, down 3.7% to 2,135p and PZ Cussons, down 1.7% to 204p.
Yesterday in the City
The FTSE 100 dropped 1.6% back to 6,013.3pts yesterday after a surprise rise in jobless claims in the US and resultant fears over the effects of the global pandemic.
DS Smith was one of the day's major fallers, down 5.5% to 268.7p, while Carr's Group dropped 5.2% to 128.5p, Greggs fell 2.6% to 1,394p, Pets at Home dropped 2.5% to 289.4p and Coca-Cola HBC fell back 2.1% to 2,056p.
The day's few risers included Greencore, up 4.2% to 126p, Glanbia, up 3.8% to €9.57, PZ Cussons, up 2% to 207.5p, Hotel Chocolat, up 1.8% to 318p and FeverTree, up 1.6% to 2,217p.