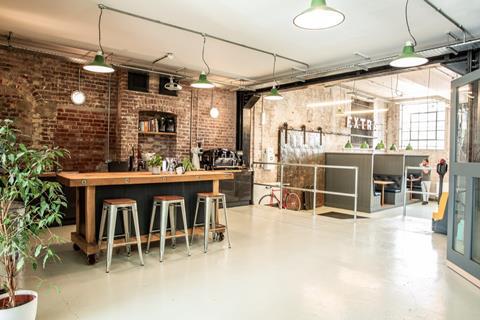 Food and drink SMEs have expressed concerns that the end of the furlough scheme will lead to en masse redundancies as businesses struggle under the coronavirus crisis.
Emma Loisel, co-founder and chair at Volcano Coffee Works, wrote an open letter to Chancellor Rishi Sunak this week urging a change in the rules of the furlough scheme to allow furloughed employees to continue working.
The letter, jointly signed by Young Foodies' co-founders Thea Alexander and Chris Green, reads: "Without the furlough scheme many SMEs hit by Covid-19 would have no choice but to lay off staff.
"But with the current rules, we are just kicking that can down the road. When your tap stops, we expect many SMEs will no longer exist, and if they do, they won't be able to afford to employ these people again."
Loisel argued that allowing furloughed staff to work for their employers would help to "maximise all revenue opportunities, keep our businesses alive, plus get them ready to flourish again when more normal trading environments return".
"You are already paying our people's wages. This huge sunk cost could become an investment in our future, if you let us get our people back to work," she urged Sunak.
These fears are being felt across the sector, with a survey of 1,000 furloughed employees – conducted by Loisel and Young Foodies – showing that over 72% felt their employer would close due to the coronavirus crisis and even if the business survived, 59% were fearful they would be made redundant anyway.
Speculation that the scheme will be extended to September, albeit with a reduced rate of 60% of salary, have also caused concern among SMEs.
"If employers are unable to top up their staff's salaries (which we expect many won't), over half of those on furlough don't believe they will be able to meet their monthly outgoings," Loisel added.
"We are confident there is a better way to implement the scheme that reduces government support, by linking the amount paid to the recovery of a business's revenues. But we need everyone working now to generate our recovery."
"This is not about SMEs wanting more, it's about us wanting to work together to do more."