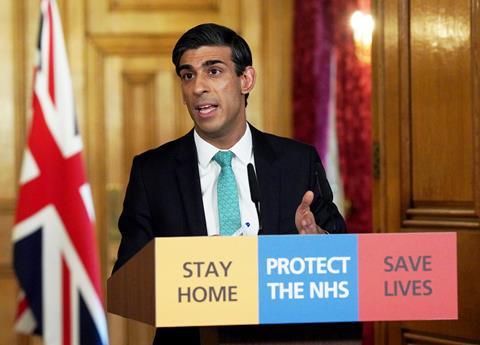 The government has announced a further £1.25bn scheme to help 'innovative' companies survive the coronavirus pandemic.
This morning (20 April) Chancellor Rishi Sunak unveiled the new funding package to help businesses that can "power UK growth", ranging from tech to life sciences.
The scheme includes a £500m investment fund – Future Fund – for high-growth companies affected by the virus, made up of cash from both the government and the private sector to ensure businesses continue to receive the investment they need.
SMEs focusing on R&D will also benefit from £750m of available grants and loans through Innovate UK.
Sunak said: "Britain is a global leader when it comes to innovation. Our startups and businesses driving research & development are one of our great economic strengths, and will help power our growth out of the coronavirus crisis.
"This new, world-leading fund will mean they can access the capital they need at this difficult time, ensuring dynamic, fast-growing firms across all sectors will be able to continue to create new ideas and spread prosperity."
The Future Fund scheme – launching in May – will be delivered by the British Business Bank, providing between £125k and £5m from the government, with private investors at least matching the government commitment.
The loans will convert into equity on the company's next qualifying funding round, or at the end of the loan if they are not repaid.
Qualifying businesses must be UK-based and have previously raised at least £250k in equity investment in the past five years.
Companies will also have to attract the equivalent matching funding from third parties themselves.
Further details on the scheme and full eligibility criteria will be published by the government in due course.
Last week, food and drink experts welcomed media reports of a potential new equity-based rescue package for startups, but warned that – unless such a scheme provided incentives for investors – it was not "going to have a tideway impact".