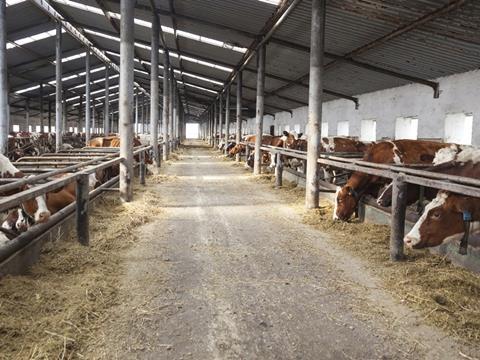 The UK agriculture and meat industries are feeling the brunt of pressure from supermarkets as insolvencies in the UK food and drink sector increase sharply.
The number of food and drink insolvencies rose 22% to 145 in the year to 30 September compared with a 8% fall in total UK liquidations, according to accountancy firm Moore Stephens.
These insolvencies were disproportionately concentrated in the farming sector – with agriculture and horticulture making up 25% of failed food and drink companies. Meat processing, meanwhile, accounted for 16%.
The rate of financial failure in these sectors could be even greater than the figures suggest as most farmers operate as sole traders or simple partnerships, which are not recorded at Companies House.
Producers have faced increased pressure as a result of the supermarket price war, while meat processors have had to deal with additional production costs stemming from the horsemeat scandal as regulators seek to stamp out food fraud.
Moore Stephens partner Duncan Swift said the buying practices of supermarkets had been a significant factor behind the uptick in the sector's insolvencies. About a third of the 146 insolvent companies had a direct supply arrangement with at least one supermarket, and the fallout from the price war had also cascaded further down the food chain.
"Supermarkets have engaged in questionable buying practices for years, but it's getting worse and clearly wreaking havoc on ﷯UK food production﷯," he said.
Additional research from the Asset Based Finance Association found the average wait for payments in the food and drink sector had increased from 44 days to 47 days last year and that 23% of suppliers now waited over 60 days on average for payments
"supplier contributions cause major cashflow problems for food producers and can top them into insolvency," Swift notes.
Bakery and cake producers were the next most affected group of companies, with 23 insolvencies representing 16% of the sector's total. fish and fresh produce accounted for 10% and 8% respectively.
The most notable insolvency during the period was Sussex-based fresh pasta manufacturer Pasta Reale, which fell into administration in August costing 169 jobs. The vast majority of insolvencies were companies sufficiently small not to have to supply financial accounts to Companies House.