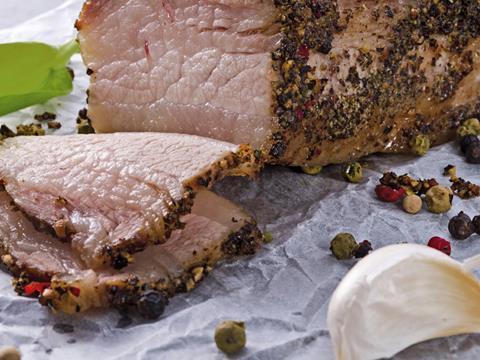 Food and drink exports have fallen for the first time since 2015 as a result of coronavirus disruption, an FDF report has shown.
Year-on-year exports fell by 13.8% to £9.7bn in the first half of 2020, driven by reduced access to foreign markets and hospitality closures.
Sales fell in all but three of the UK's top 20 foreign markets: China, Canada and Norway. Sales to the EU were particularly hard hit, the report revealed, down almost 15% compared with 13% in non-EU countries.
Dominic Goudie, head of international trade at the FDF, said the figures showed the "huge challenge" facing food exporters, with pork the only one of the UK's top 10 export products to increase foreign sales.
"We also have serious concerns about our access to existing EU trade agreements, with more than £1.7bn of UK exports at risk where continuity deals haven't been agreed," he said.
But the report also highlighted reasons for optimism, most notably the UK-Japan trade agreement announced in September. Japan is the world's largest net importer of agrifood and drink, according to the FDF, and demand for imported food and drink is growing as a result of an ageing population and an ongoing shift towards "western consumption patterns".
Linda Ellett, UK head of consumer markets at KPMG, pointed out the pandemic had not only affected global economies differently – China is now in growth while the UK and Canada have both entered recession – but said the perception and behaviour of customers varied between countries.
Trust in a brand, for example, is a key consideration across all markets, and yet remains typically much higher in China compared to much of Europe.
It partly explains why exports of branded products to the EU fell by 7.1% in the first six months of the year, while branded sales to non-EU markets grew by 1.9%.
"For consumer businesses, the real challenge is keeping a finger on the pulse of change, knowing how consumers feel and behave, whilst also adapting to the various opportunities and threats presented in various markets globally."
The FDF has released an export guide to help businesses successfully navigate the export process, produced alongside the Food and Drink Exporters Association and AHDB.