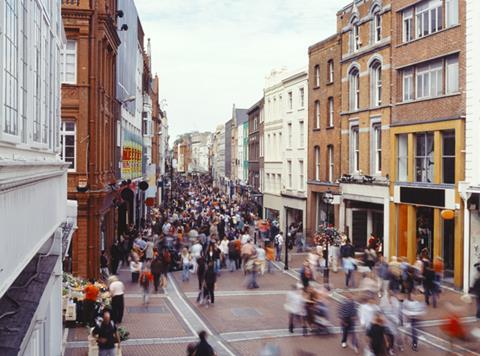 Grocery retailers have recorded solid growth in the run-up to Christmas, according to the CBI's latest monthly distributive trades survey. The balance of grocers reporting an increase in sales volumes this month stands at +25%, a big rebound from November's three-and-a-half year low.
High street sales growth in general also accelerated in the year to December as the survey of 118 firms showed the volume of retail sales picked up this month to slightly above the average for the time of year.
Just more than 40% of retailers said sales volumes were up in December on a year ago, while 24% said they were down, giving a balance of +19%. It represented an increase on the previous month (+7%), but below expectations (+31%). Sales volumes growth is expected to slow somewhat next month.
"It's no surprise sales have recovered as we head into the final shopping days of the Christmas season," said Barry Williams, CBI distributive trades chairman and Asda chief customer officer.
"It would be ideal if the industry could keep that momentum into the New Year but retailers know 2015 was tough, and they're expecting 2016 to start in much the same vein. Nevertheless, retailers are helping to make the pound in customers' pockets go further, and low fuel prices should give an additional boost to consumer spending through the new year."
Growth in orders placed upon suppliers recovered in the 12 months to December, after falling in the previous month, but is expected to be flat in the year to January.
Following Black Friday, internet sales volumes rose at their quickest pace since April, with the pace of growth expected to hold broadly steady in January.
Aside from grocer, the clothing sector was also among the retail sub-sectors putting in a strong performance, with the balance of those reporting a rise in sales volumes and those reporting a fall standing at +56%.