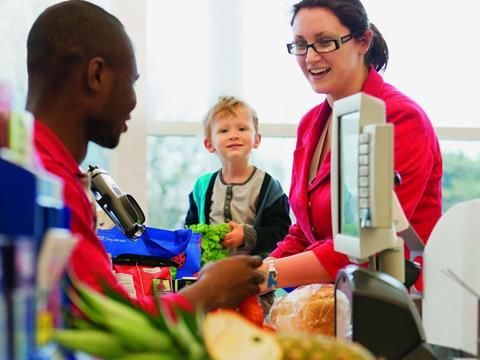 The escalation in the supermarket price war and the falling cost of oil has helped inflation hit record lows in January.
The Consumer Prices Index (CPI) fell to 0.3% last month, down from 0.5% in December, according to the latest figures released by the Office for National Statistics. It is the lowest level since records began in 1989.
Falling prices at the petrol pump and the ongoing price cuts at the big four grocery retailers were the main contributors to the slowdown in the rate of inflation in January, the ONS said. This slowdown was partially offset by smaller price falls than a year ago for clothing.
Last week, Bank of England governor Mark Carney forecast inflation would drop below zero in the spring thanks to the low price of crude oil.
"Our data shows that consumer spending on essentials is falling 1.5% a month, driven by a 14% drop in petrol spend," said Chris Wood, managing director at Barclaycard. "By paying less at the pump people have more money left in their pockets at the end of the week, which they're spending on themselves.
"Four in ten consumers tell us they plan to spend more in the early part of this year as they feel the effects of falling prices. As a result, discretionary spending is up five%, with electronics, department stores and restaurants all seeing growth above the overall level."
The retail price war also helped food sales record their best performance for a year in January, according to the British Retail Consortium's latest report earlier this month.